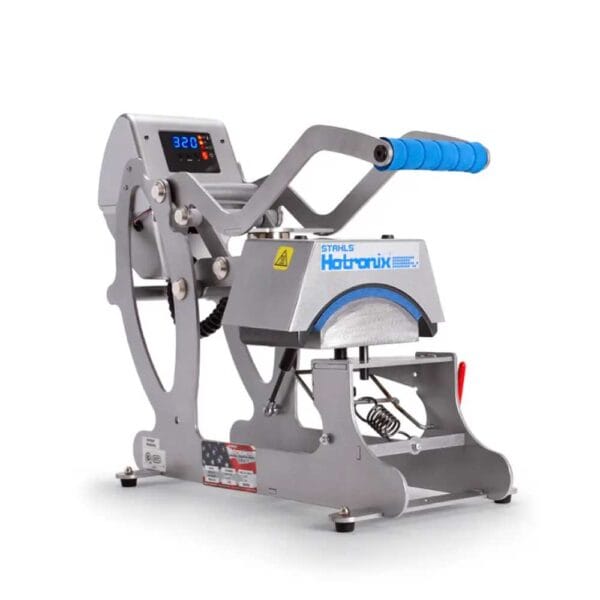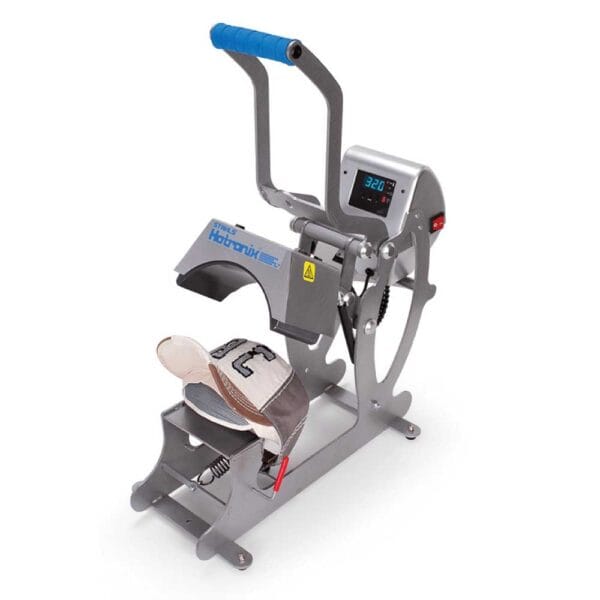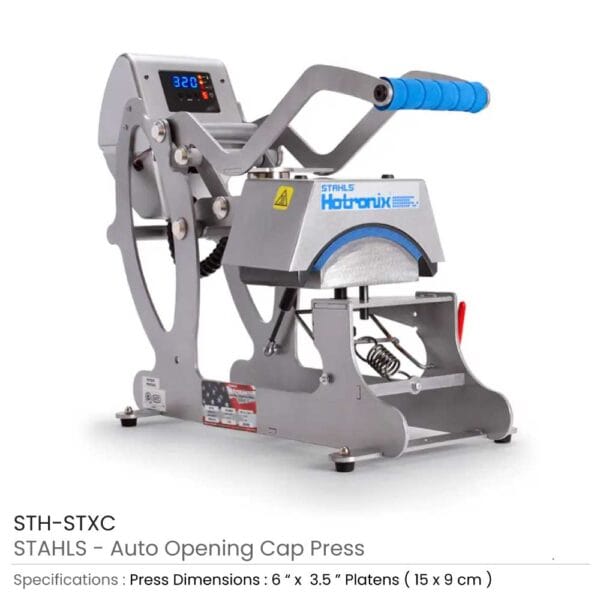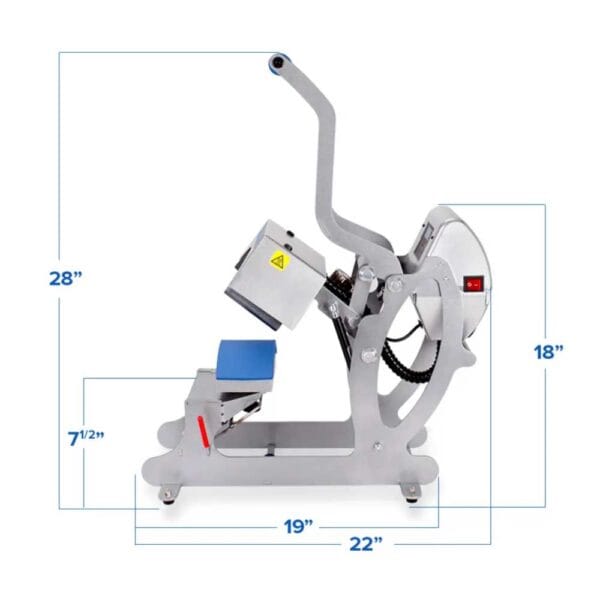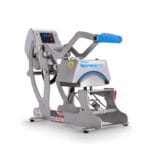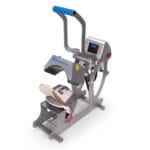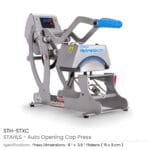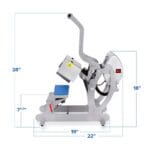 Hotronix® Cap Heat Press
Actual Weight: 13.6 kg
Shipping Weight: 18.5 kg
Dimensions: 53.3 x 25.4 x 45.7 cm
Shipping Dimensions: 66.4 x 38.1 x 53.3 cm
Hotronix Premier Warranty
Lifetime Warranty on Heating Element
5 yr on Framework
2 yr on Circuit board
1 yr parts/labor
Description
Tech Specs
Packaging Details
Reviews (0)
Description
Hotronix Cap Heat Press
This automatically opening cap heat press from Hotronix allows your customers to complete uniform customization. As a result, it's ideal for baseball and softball caps, fan gear, spirit clothing, mementos, and more.
With this simple-to-use cap heat press, which can also be used to embellish caps of different sizes, you may increase add-on sales and decorate the entire uniform.
The innovative magnetic auto-open mechanism guards against excessive use.
The hold-down tool makes the surface smooth and secures the cap.
Moreover, Decorate hats of many sizes, shapes, and styles using the optional platens that are offered.
Ideal solution for heat applying logos on caps
Made to adorn hats of different sizes
You can multitask without applying yourself too many thanks to the auto-open feature.
Digital readouts of the time, temperature, and pressure
Easily portable due to its small size.
Additionally, for reliable printing, an easy-to-read digital time, temperature, and pressure display.
Unique magnetic help makes locking down simple and reduces wrist and shoulder fatigue
Individual time parameters can be pre-set for two-step applications using Twin Timer.
Pressure Adjustment ensures uniform, edge-to-edge heat, and pressure, as well as a space-saving clamshell design, under the center.
13.6 kg in actual weight
18.5 kg Shipping Weight
Size: 53.3 by 25.4 by 45.7 cm
Dimensions for Shipping: 66.4 x 38.1 x 53.3 cm
Hotronix Premier Warranty
Lifetime Warranty on Heating Element
5 yr on Framework
2 yr on Circuit board
1 yr parts/labor
Additional Features
Patented Magnetic Auto Open Feature.
3/4″ thick upper platen with non-stick coating.
Patented Magnetic Assist LockDown.
3/8″ Silicone pad.
Quick-change 3.5″ x 6″ lower platen.
Platinum RTD heat sensor.
Cast-in tubular heating element every 2″ to eliminate cold spots.
Generates maximum pressure with less effort.
Under-center pressure adjustment.
UL/ULC/CE/ROHS approved.
Temp. range 205° – 420°F.
°F or °C available.
Electrical Options:
120 v; 4 amps; 500 w
240 v; 2 amps; 500 w
Must have designated circuit breaker
Space-saving clamshell design.
Actual Weight: 13.6 kg
Shipping Weight: 18.5 kg
Dimensions: 53.3 x 25.4 x 45.7 cm
Shipping Dimensions: 66.4 x 38.1 x 53.3 cm
Additional information
| | |
| --- | --- |
| Weight | 13.6 kg |
| Dimensions | 53 × 25 × 45.7 cm |
| HS Code | 84798999 |
| Country of Origin | USA |