Custom Ribbon Wristband & Keychain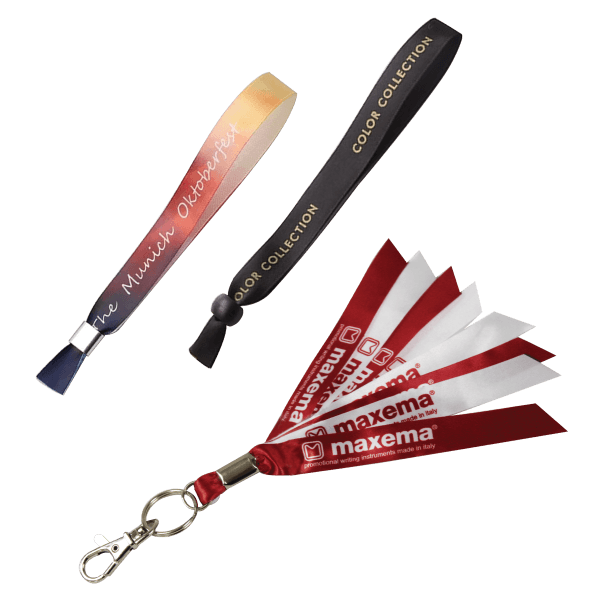 These ribbons are incredibly versatile.
Customized ribbon wristbands can either have a single-use locking enclosure (often used for events, security, and identification purposes) or a removable/adjustable closure (typically used for promotional or cause-related activities). While Ribbon keychain can be used to display your brands and act as a decoration.
Offering full-color customization through sublimated cloth or up to eight colors through woven cloth, these personalized wristbands are great for organizers looking to make a big impact.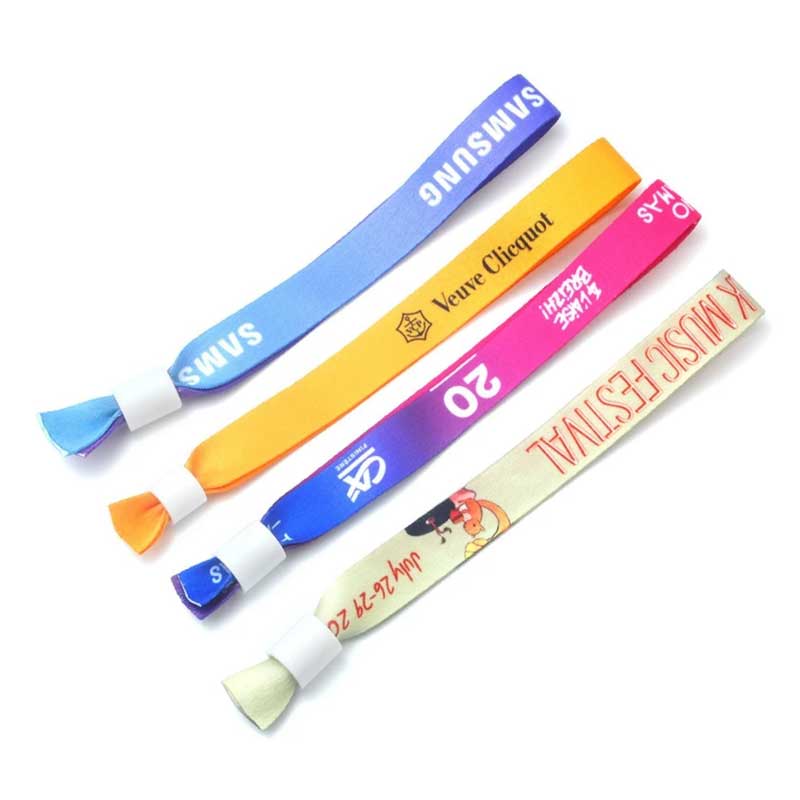 Widely used in Party events entry, wedding, guest, celebration, club, musical concert. Unique ID for access, entry, signs for any activities.
Event Wristbands in soft polyester, full color sublimation printing on one side. Available in 10 mm or 15 mm width, Also available in 2 different clamp / clip options. Adjustable plastic clamp or metal clamp.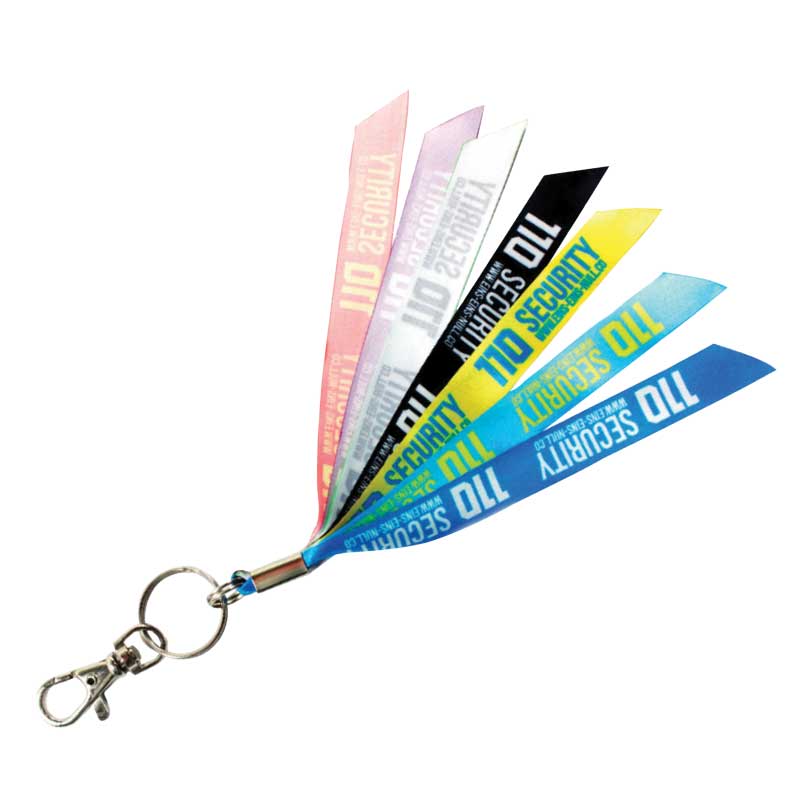 Ribbon keyrings customizable by sublimation printing on the front and back of the item. The ribbons are can be in different colors as you desired, and a variety of key ring attachments are available.
8 Ribbon Promotional keychain made from Thin, ribbed polyester material. These 8 ribbons can be in different colors printed on one side. Ribbon size : 15 x 150 mm