Our personalized Sticky Notes are great for your office use, and can help you keep track of just about anything. Whether you're writing a to-do list or reminding yourself of an important meeting, we have a wide range of custom sticky notepads to choose from. Use as gifts, giveaways, advertising tools and more.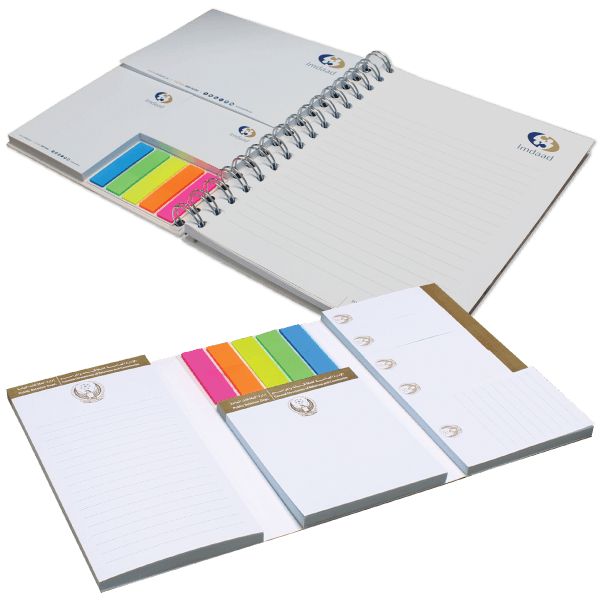 Fully Customize according to your preferred size & style.
Printed Sticky Notes Are Sticking Around
With all the techy ways that people can keep track of notes, why are personalized sticky notes still so popular? There's something about the act of physically writing a note that helps imprint it into our memory. And frankly, some of us need the in-your-face reminder of notes posted up on our computers and refrigerators. That's why customers love receiving custom printed sticky notes. They make sure that nothing slips our mind during busy day-to-day tasks.
Custom Sticky Notes Are Great for Personal Uses Too
You can create custom sticky pads for yourself or to send as gifts. Your friends and family will enjoy seeing personalized Post-it Notes with their name, favorite colors, and themes. Adding reminders and creating to-do lists on custom sticky notepads that fit your personality will help add a bit of fun to regular tasks, and they will look great around your kitchen, living room, bedroom, or home office.