PVC plastic cards are part of our daily life. Most people are carrying a least one card, whether it's their company ID card, their health club card or a simple photo card. We offer these cards on full color edge-to-edge printing.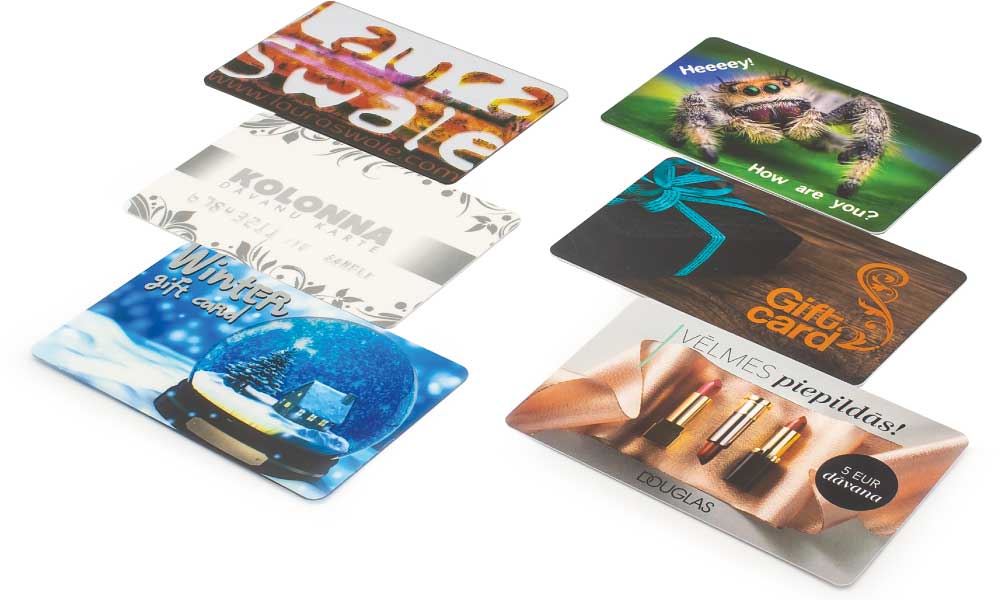 Wee offers a wide selection of custom plastic cards
and key tags for gift, loyalty, membership, promotions and other applications.
You can also attached
different accessories such as;
luggage tags, key rings and more.