Customized Antibacterial Wipes

Custom Antibacterial Wipes Spread Your Brand Without Spreading Germs
Antibacterial wipes are a promotional product that can be used to promote a healthy environment. They're great for the on-the-go when you don't always have the convenience of washing your hands. Give these away at trade shows, conferences, or other events with large crowds where it's important to keep your hands clean. Packs of antibacterial wipes help kill germs and protect your employees or clients from harmful bacteria. Best of all, they feature prominent imprint area for your logo, so whoever uses them will be reminded of your brand. Shop custom antibacterial wipes for healthcare settings, offices, gyms, or for the home. They're useful wherever they go!
The medical industry provides many great opportunities for promotional products. Just given the amount of people involved from hospitals, clinics, medical schools, and pharmacies all the way down to the individual doctors and patients, the amount of people who can take advantage of these products is huge. Healthcare workers need supplies that allow them to maintain a clean environment while doing to their jobs and one product they should always have on hand is antibacterial wipes.
Custom antibacterial wipes are a great way to promote healthy living while promoting your brand with a unique product. They're useful anywhere you go with them whether you need to clean your hands or something you're going to use like a shopping cart, handrail, or any other surface. They're also perfect for around the office when you need to tidy up in a pinch. Antibacterial wipes are available in different sized packs that allow full color printing on the packaging. Contact us today to start customizing antibacterial wipes with your logo and help promote cleanliness with an affordable promotional product.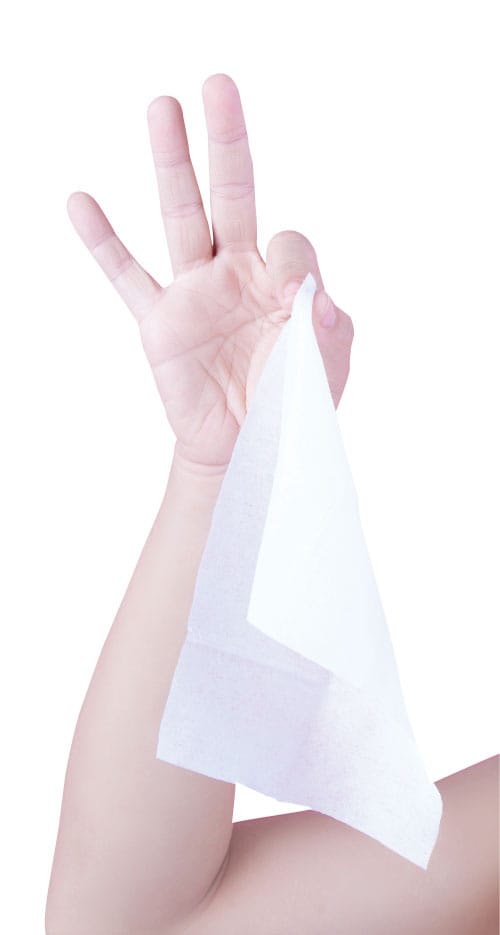 These antibacterial wipes are ideal for use by non-custodial workers.
They can be used on a variety of surfaces, are portable, properly diluted with the right chemicals, and easy to use. Nurses simply pull out a wipe, disinfect a surface and let it air dry.
Available in 2 sizes