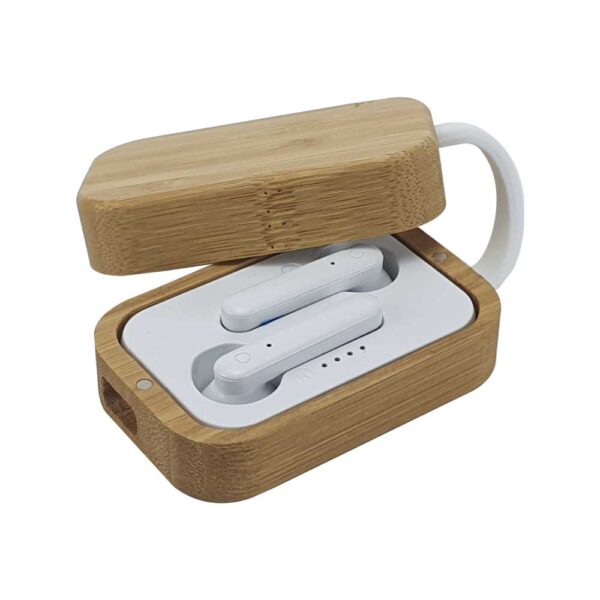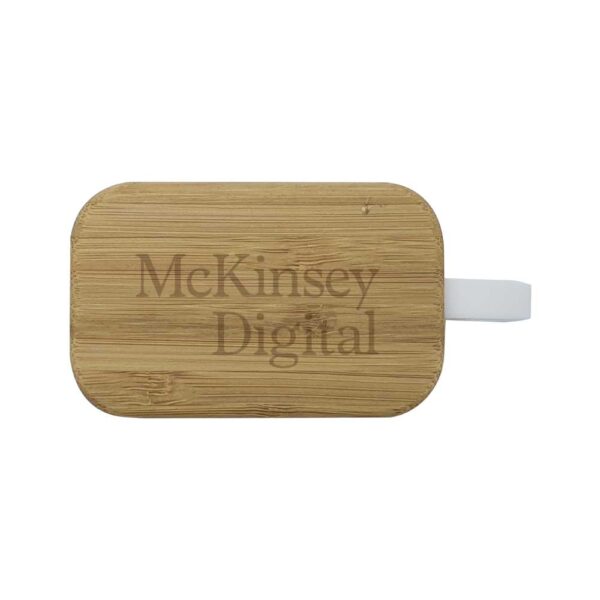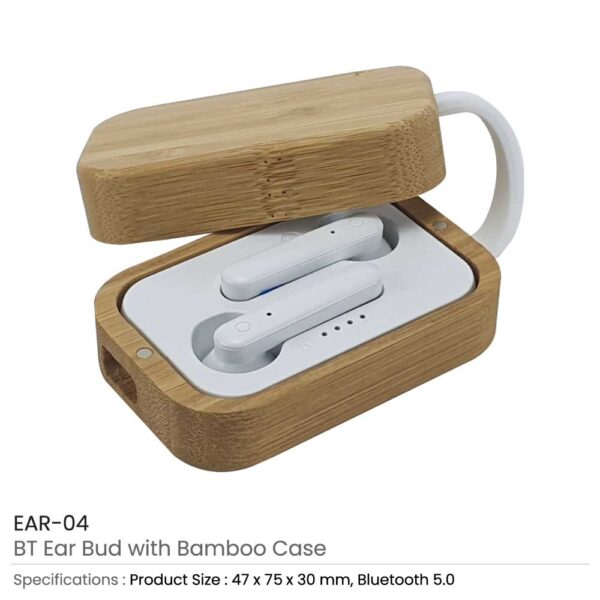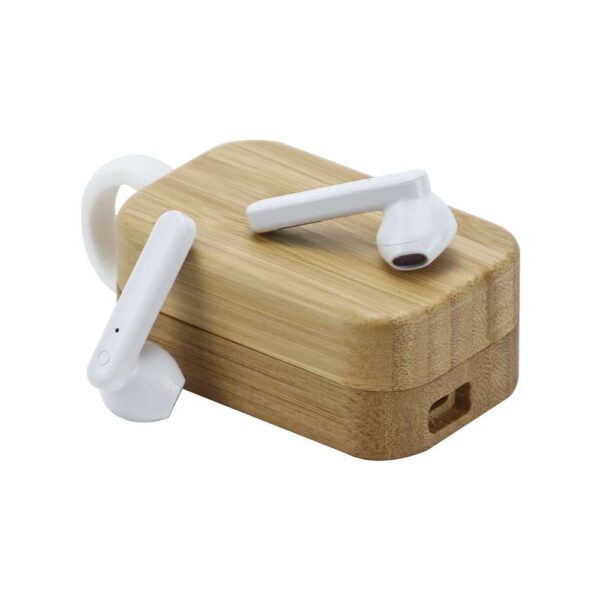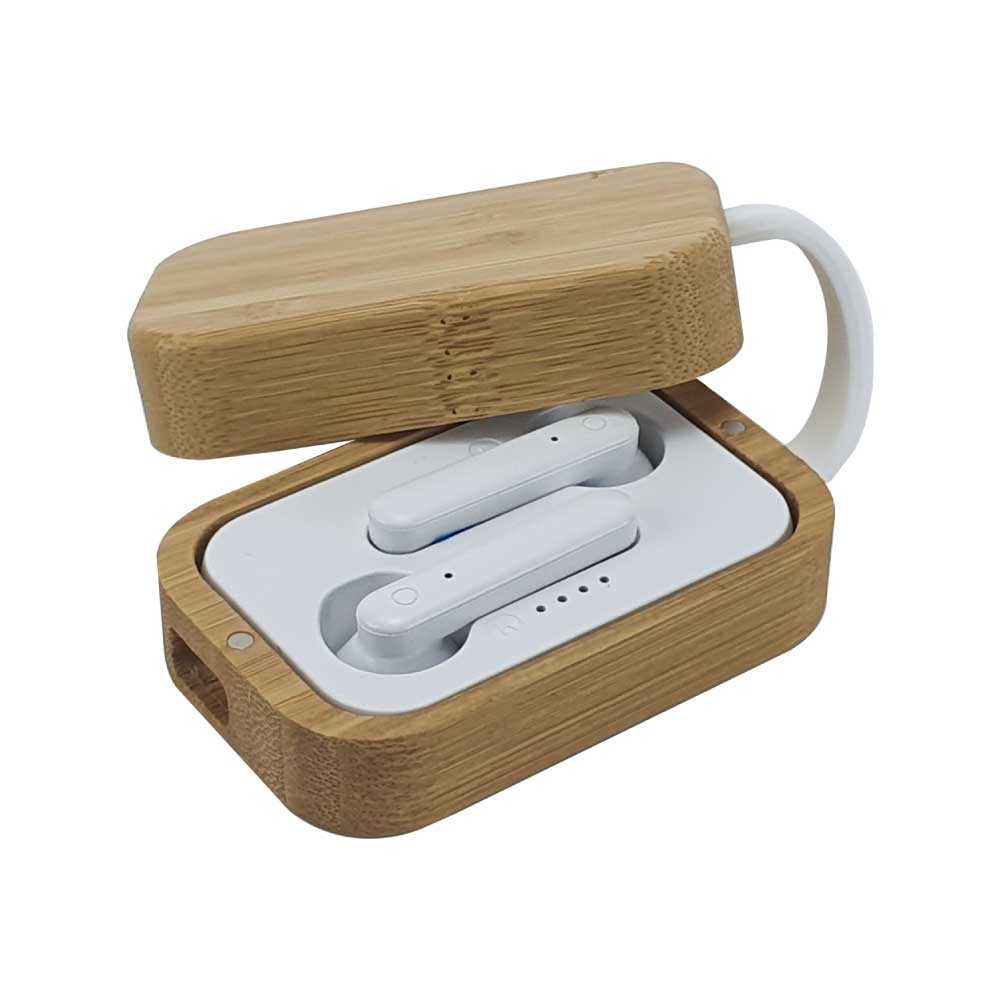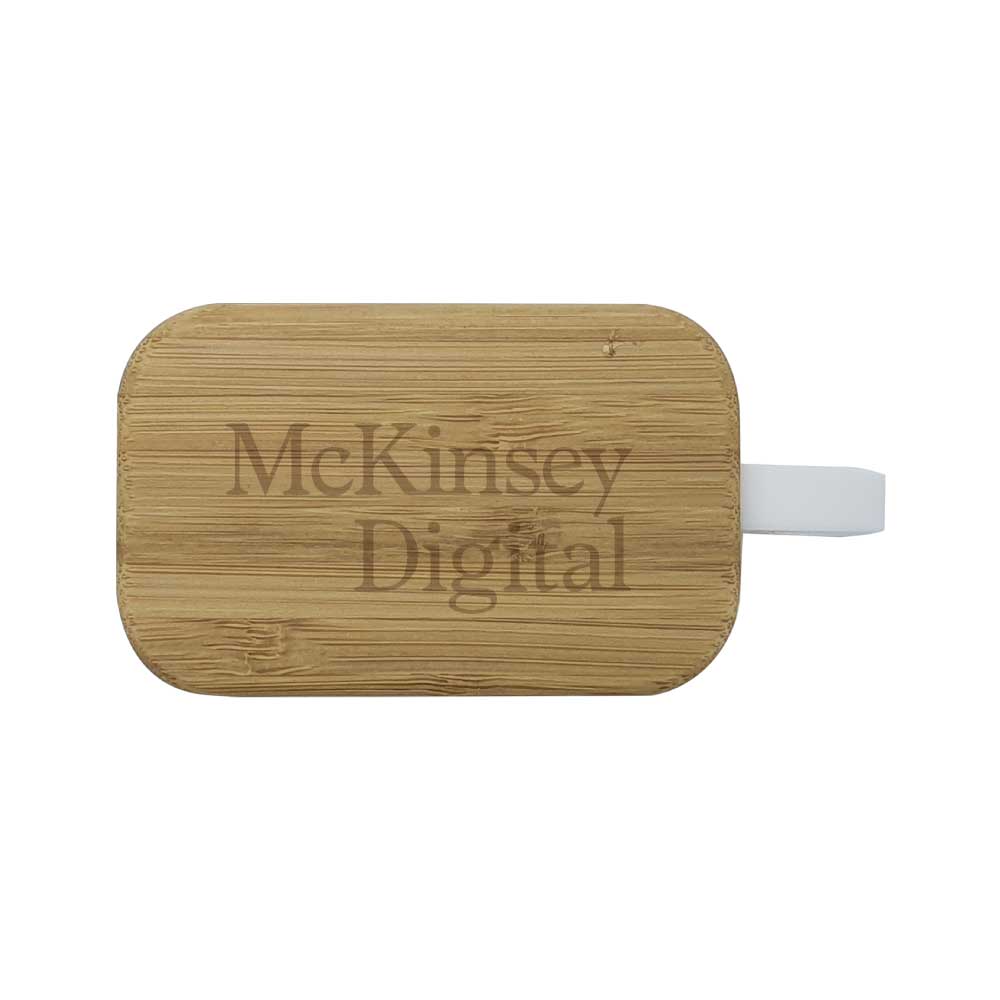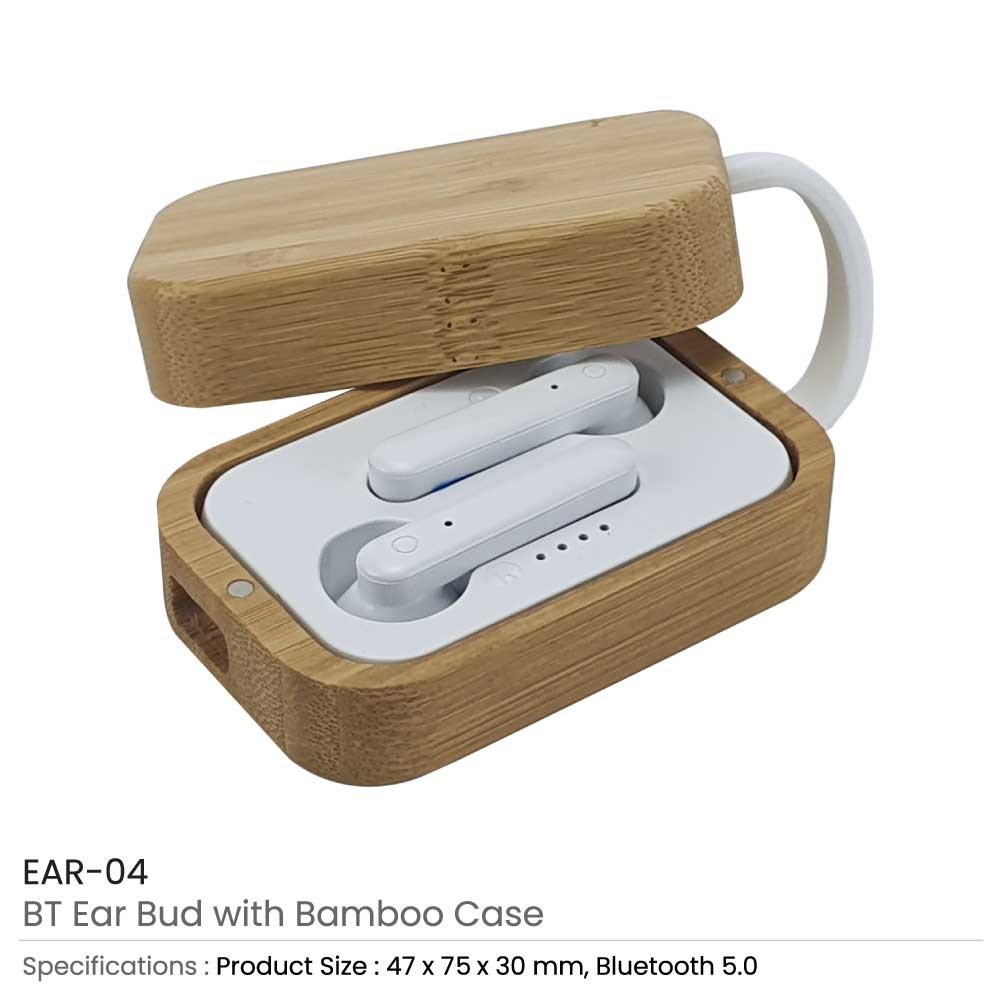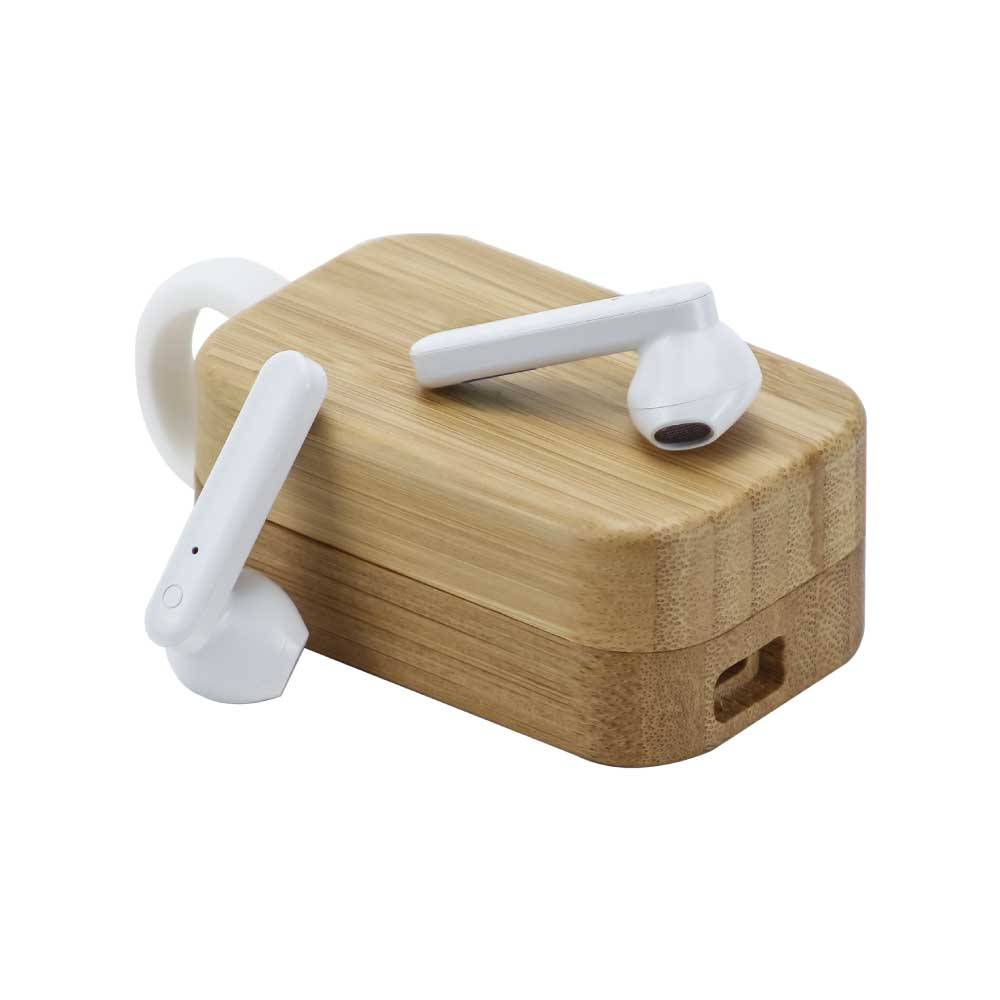 BT Earbuds with Bamboo Case
Latest BT Earbuds: Listen to all your favorite songs & music with incredible audio quality.
Material: Bamboo | Item size: 47 x 75 x 30 mm | Weight: 0.085 kg
| Packaging Details | | |
| --- | --- | --- |
| Pcs in Carton Box | Carton Weight | Carton Box Size |
| 100 | 9.2 kg | 17.5 x 11 x 9 cm |
Bamboo Case Printing Options
Laser Engraving | Screen Printing | UV Printing
Description
Printing Instructions
Packaging Details
Reviews (0)
Description
BT Earbuds with Bamboo Case
Because of a variety of advantages, BT Earbuds with Bamboo Case are an eco-friendly and popular promotional gift solution for businesses. The following are some of the primary advantages:
Environmentally Friendly: The BT Earbuds with Bamboo Case promote environmental awareness and sustainability. The case is constructed of bamboo, a fast-growing, biodegradable, and renewable material that can be used in place of traditional plastic casings. Businesses that provide these earphones can attract environmentally conscious customers by demonstrating their commitment to reducing plastic waste and encouraging sustainable operations.
Elegant and Natural Aesthetic: The bamboo case adds a touch of flair and natural beauty to the BT earbuds. Its unusual grain patterns and smooth texture make it an eye-catching accessory. This trendy and organic design boosts the perceived worth of the promotional present and increases recipients' demand for it.
High-Quality Audio: The BT Earbuds offer a superb audio experience, allowing consumers to listen to their favorite podcasts, music, or phone calls with crystal-clear audio. Modern Bluetooth technology ensures a dependable connection and a faultless wireless experience. Businesses can reaffirm their brand's commitment to excellence and make a favorable first impression on recipients by providing high-quality headphones.
Convenience and Portability: The tiny size and light weight of the BT Earbuds, as well as the bamboo carrying case, provide users with convenience and portability. When not in use, the case provides a safe and secure storage solution that protects the earphones from tangles and damage. The earbuds are small enough to fit in pockets, bags, or backpacks, allowing for on-the-go use and ensuring that the promotional item becomes a useful companion in the users' daily lives.
Branding Options: The bamboo case offers tremendous branding opportunities by allowing the inclusion of a company logo, a message, or artwork. By putting their branding features in the case, businesses can simply enhance brand awareness and make a lasting impression. Recipients will associate the company with the comfort and quality of the BT Earbuds, creating brand awareness and loyalty.
Universal Compatibility: To guarantee that the BT Earbuds are accessible to as many potential users as possible, they are designed to function with a wide range of Bluetooth-enabled devices, including smartphones, tablets, and laptops. This versatility broadens the audience and impact of promotional gifts, allowing organizations to reach a larger market.
click here to order !
Made of bamboo
Size (in mm): 47 x 75 x 30 Weight (0.08 kg): Kraft Box
Frequency of Bluetooth 5.0 15 Hz – 60 Hz
Work Duration: 2.5 hours Time on Standby: 90 hours
Charged for 2 hours
Operating Range: Ten Meters or less
Printing Options
Laser Engraving | Screen Printing | UV Printing
Bamboo Case Printing Instructions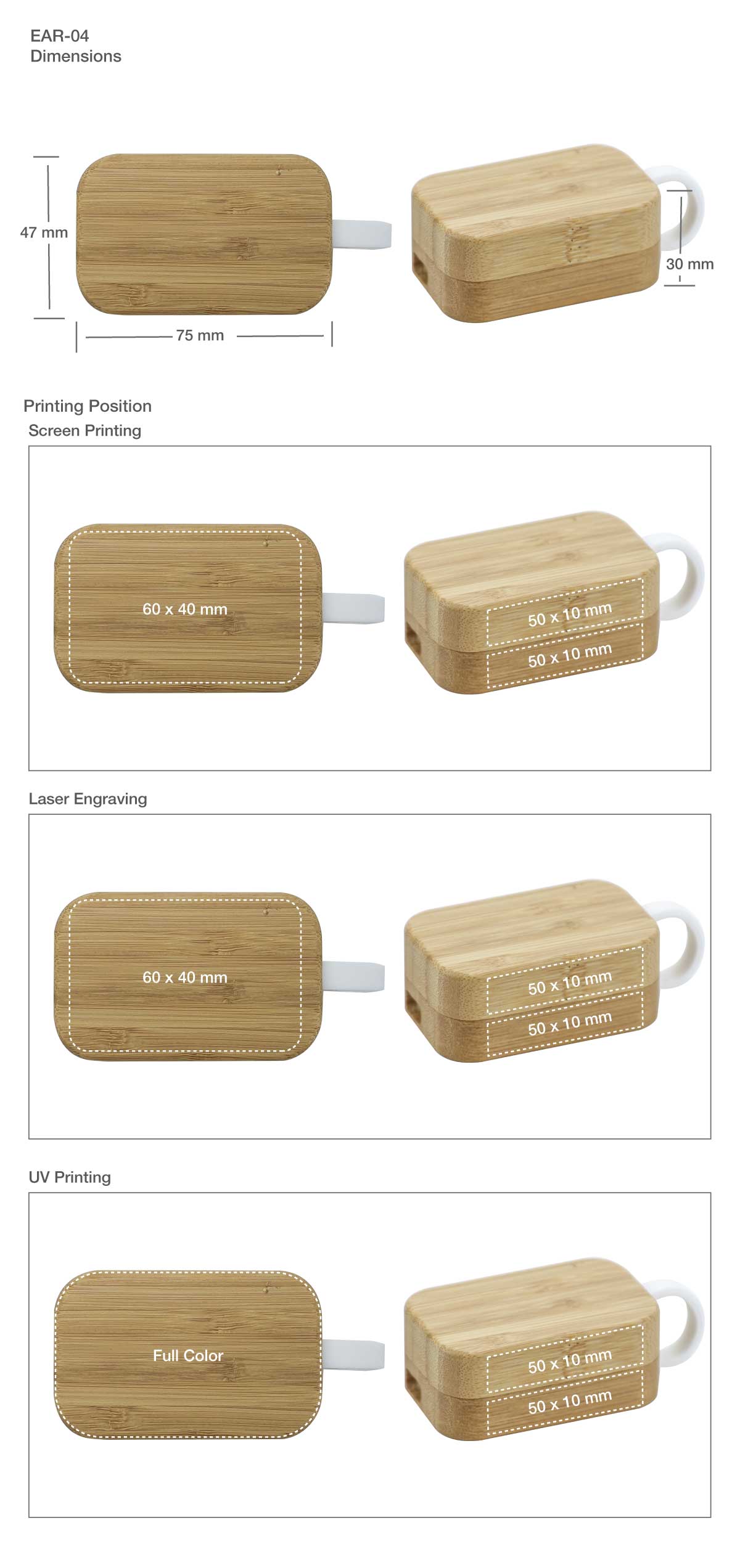 To order click here!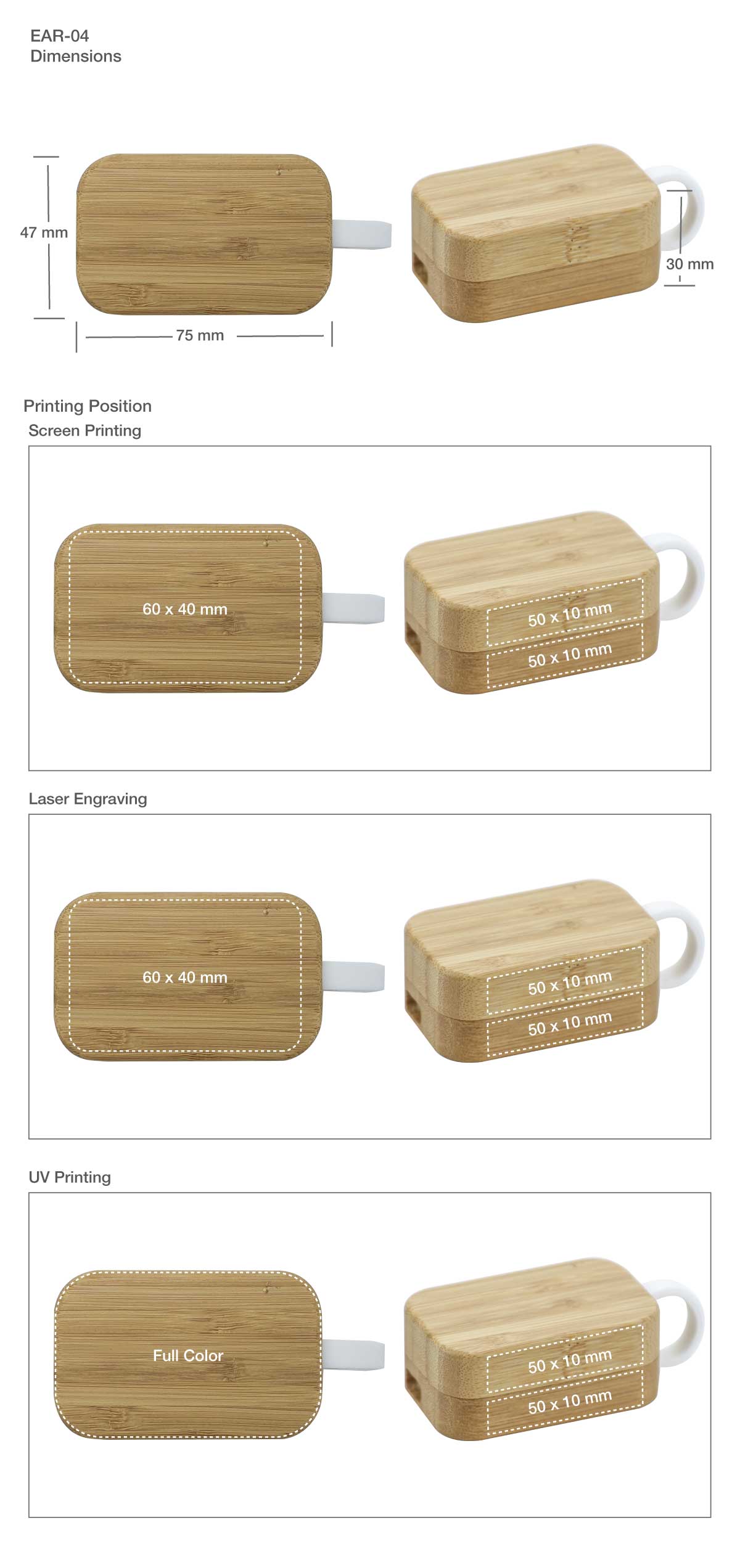 Additional information
| | |
| --- | --- |
| Weight | 0.085 kg |
| Dimensions | 4.7 × 7.5 × 3 cm |
| HS Code | 85183090 |
| Country of Origin | China |