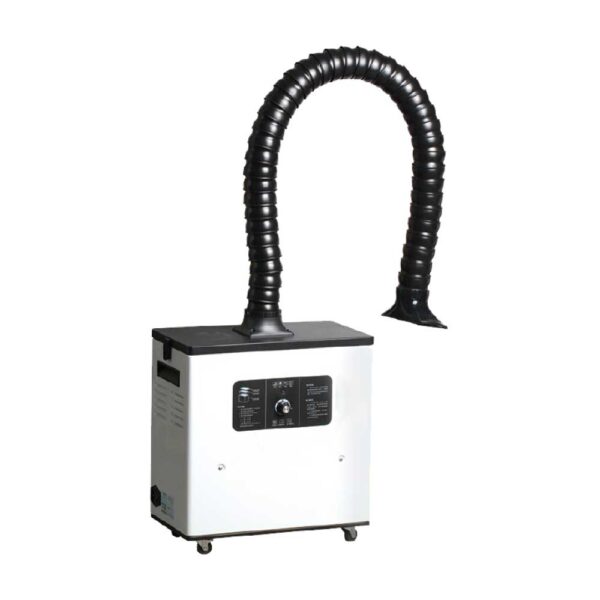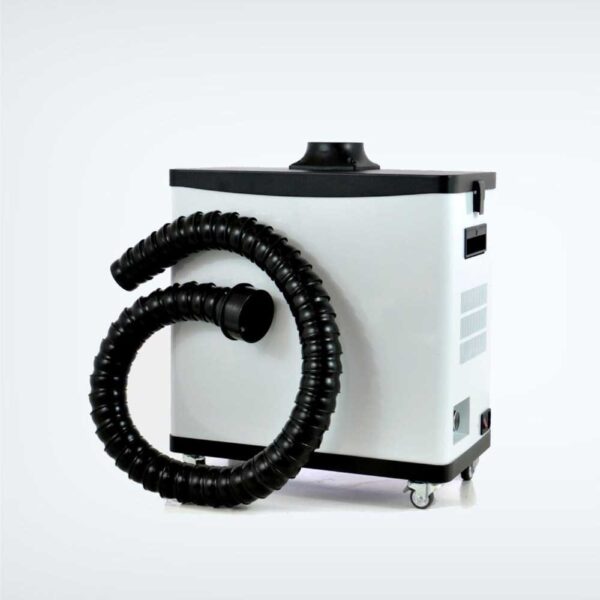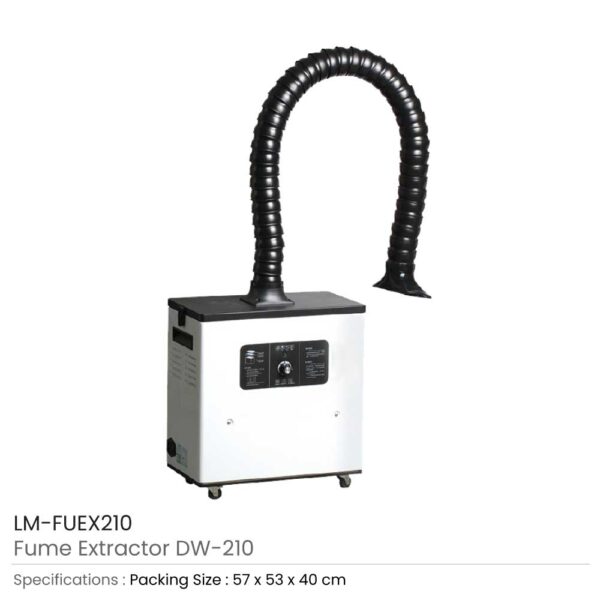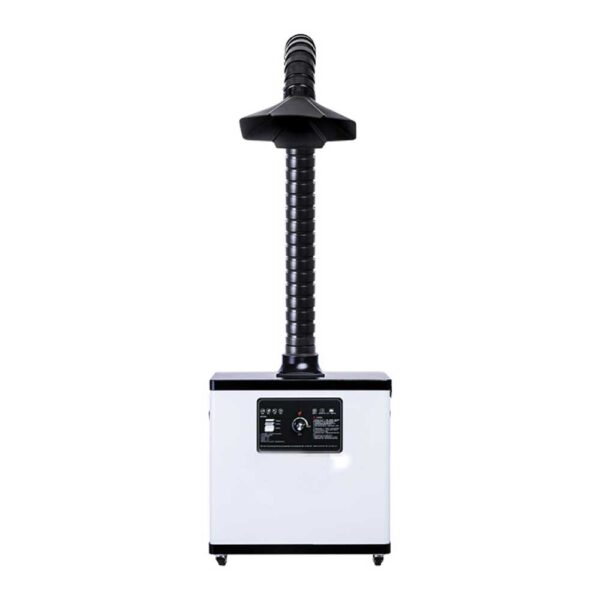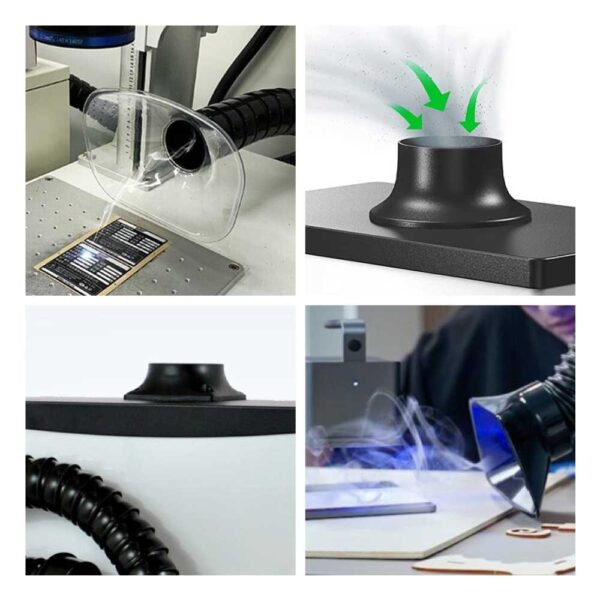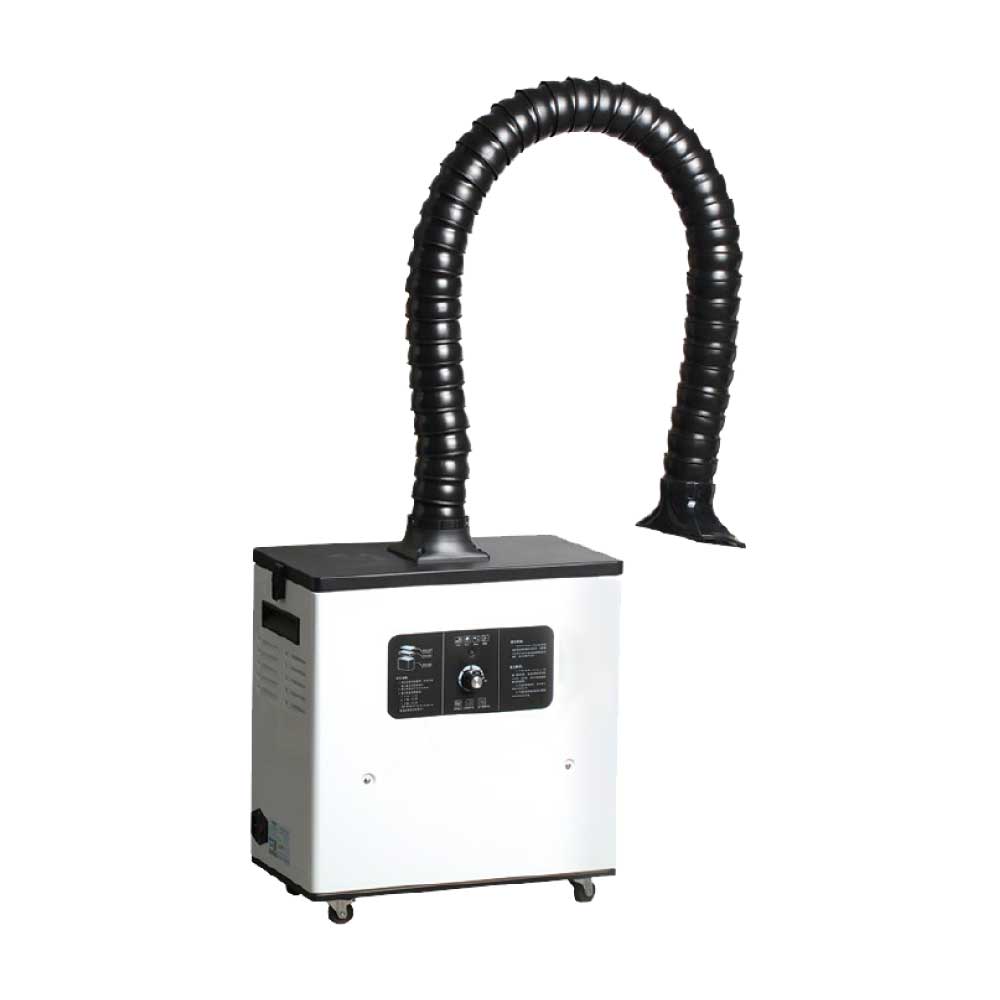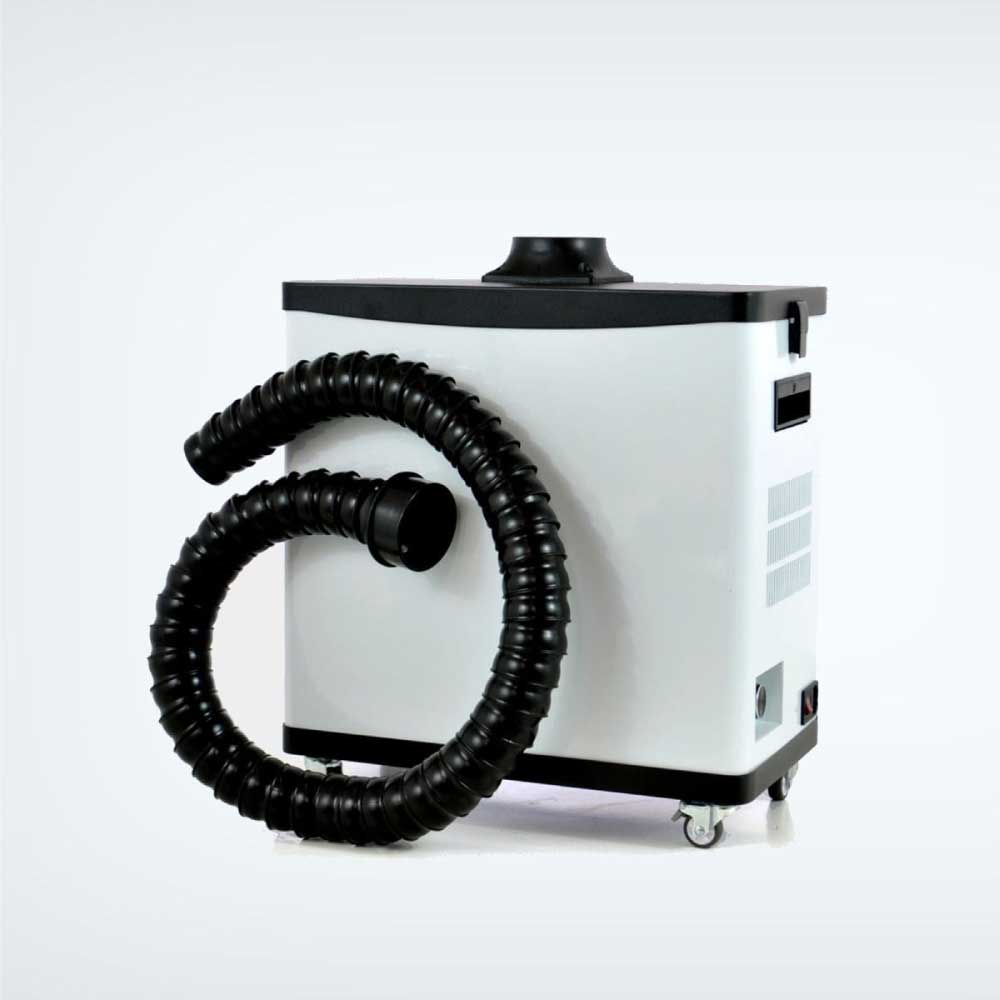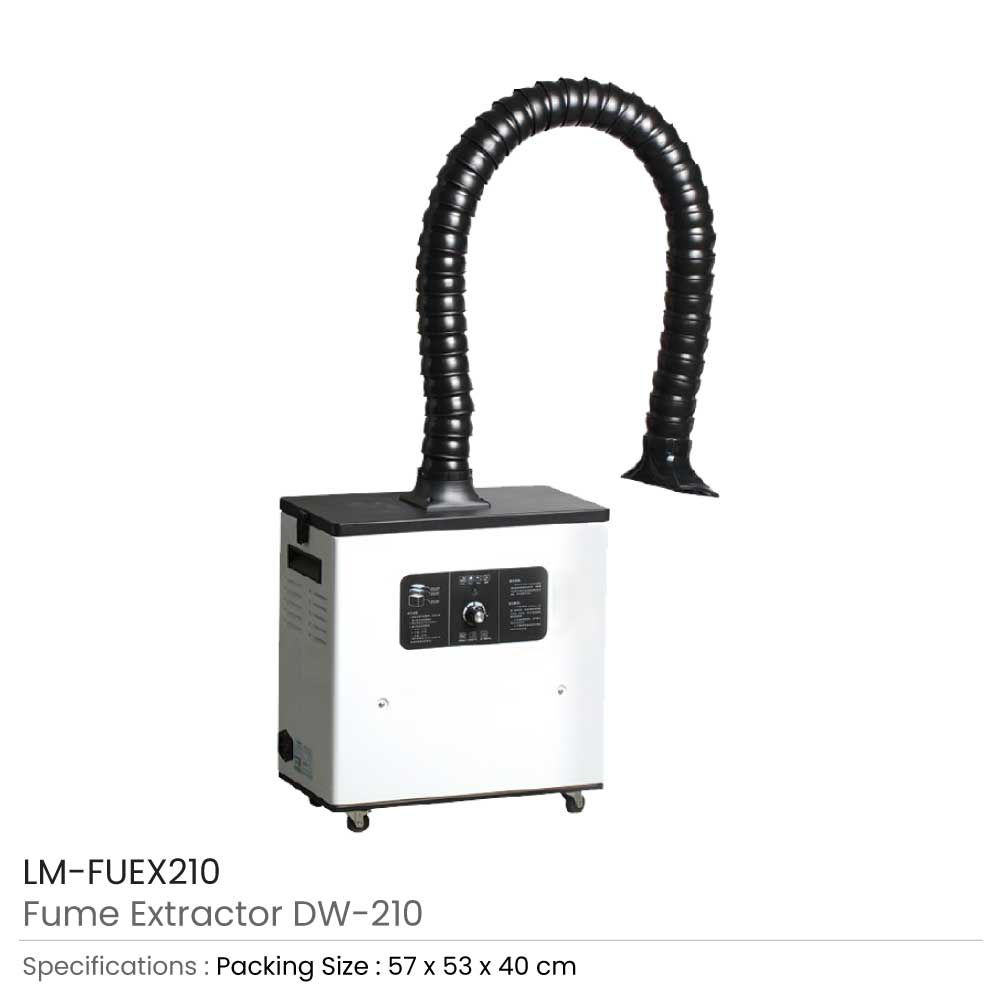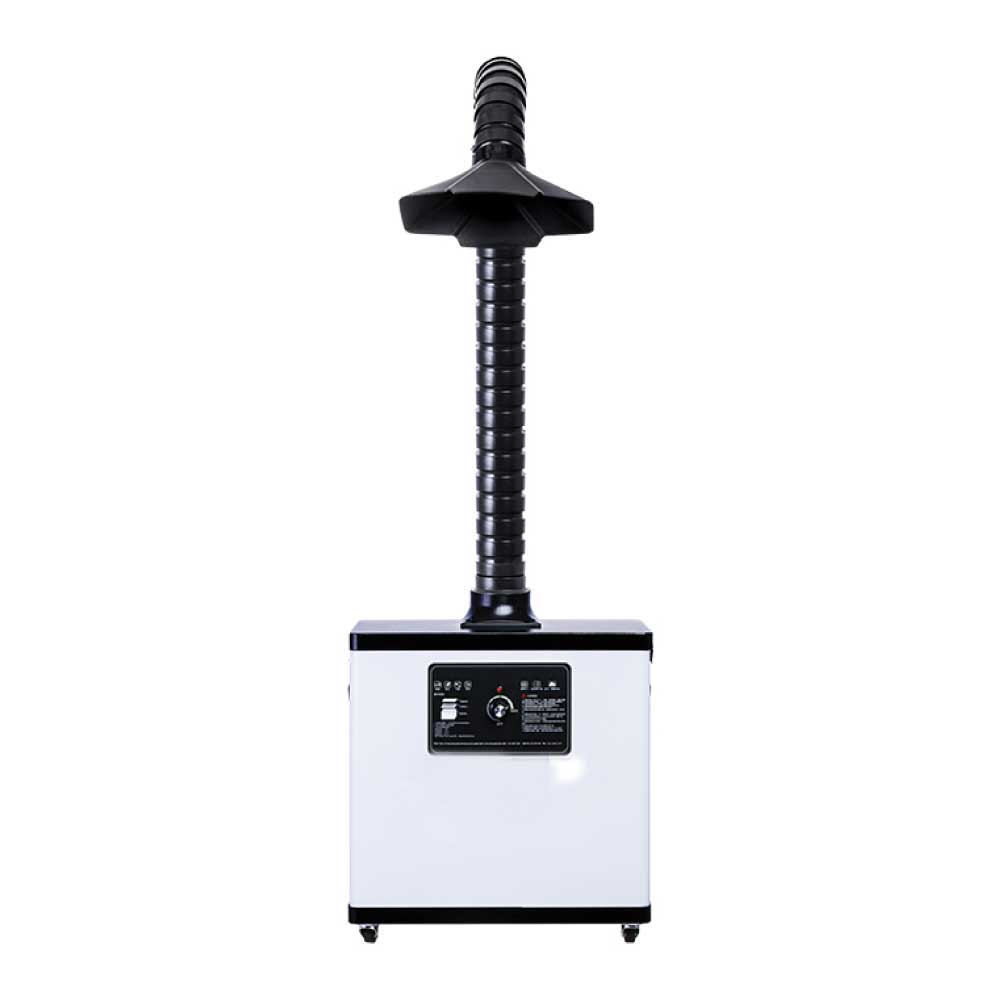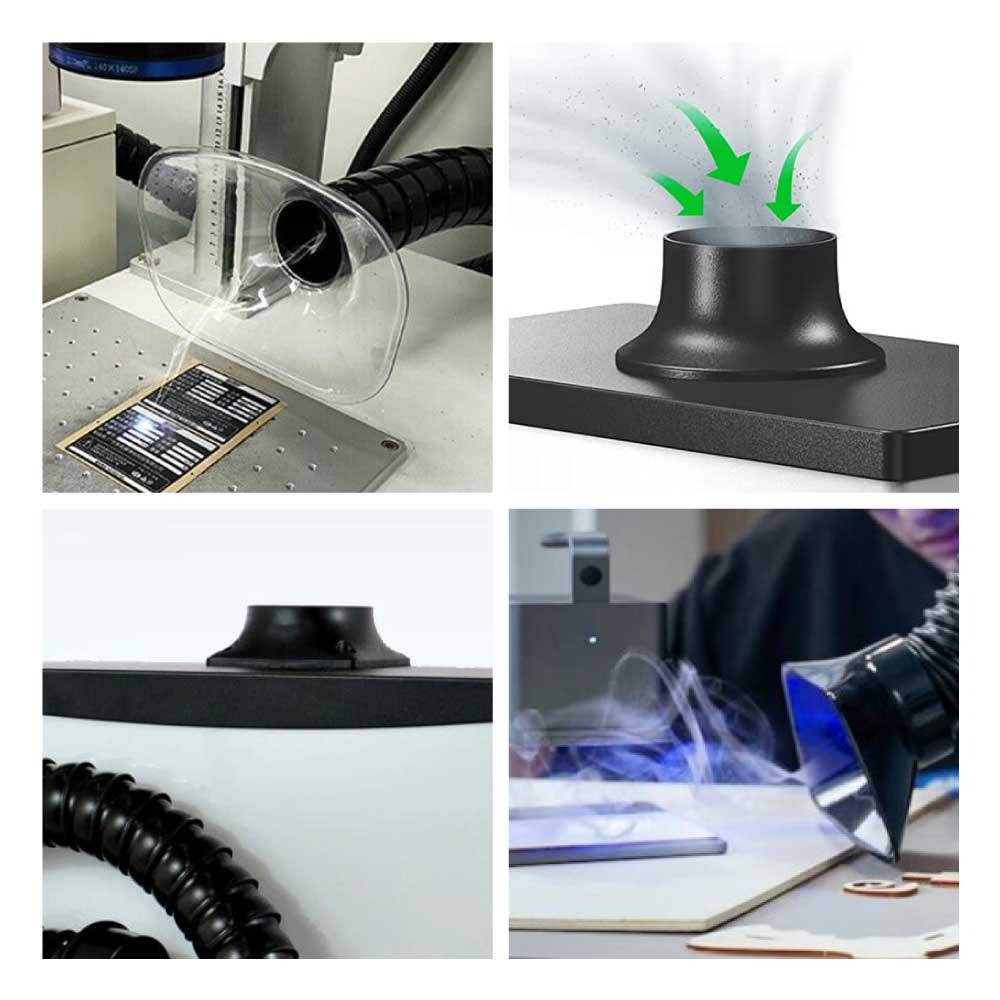 Fume Extractor DW-210
It is suitable for manual soldering, laser marking, inkjet printers, laboratories, and other places with smoke and odors.
Multiple filter systems can effectively deal with harmful substances such as smoke, dust, and odor.
Utilizes a fan using the negative draft to pull fumes and dust particles into a contained filtration system.
It fumes away from the user's breathing zone and keeps your facility clean.
Removes hazardous particles from the air.
Description
Specification
Packaging Details
Reviews (0)
Description
Fume Extractor
The correct fume extraction system will not only assist maintain the workplace secure and free of irritating odors, but it will also help protect your reputation and your connections with nearby businesses and communities. Systems for removing fumes from industrial, commercial, and educational areas are available. Each device can be personalized to meet your unique requirements, positioned at single locations (such as in a lab), or it can provide multi-point extraction for production lines. Including fume extraction hire, and every extraction solution. No matter what sector you work in, we'll collaborate with you to create a fume extraction system that strikes the ideal balance between performance, efficiency, durability, and cost.
It is appropriate for use with inkjet printers, laser marking, manual soldering, laboratories, and other smoke- and odor-filled environments. Harmful substances including smoke, dust, and odor can be properly dealt with by a number of filter systems.
uses a fan to draw odors and dust particles into a closed filtration system using a negative draft.
It keeps your facility clean while venting gases out of the user's breathing zone.
removes dangerous airborne particles.
Specification
Power: 200w
Air inlet interference: φ75mm
Input voltage: AC 220V / AC110V
Filtering effect: 0.3μm99.97%
Noise : <55dB
Flow: 310m³/h
Core Components: PLC
Item size: 42.5*25*41 cm
Item weight: 14 kg
Carton weight: 20 kg
Power: 200w
Air inlet interference: φ75mm
Input voltage: AC 220V / AC110V
Filtering effect: 0.3μm99.97%
Noise : <55dB
Flow: 310m³/h
Core Components: PLC
Item size: 42.5*25*41 cm
Item weight: 14 kg
Carton weight: 20 kg
Additional information
| | |
| --- | --- |
| Weight | 14 kg |
| Dimensions | 42.5 × 25 × 41 cm |
| HS Code | 84149000 |
| Country of Origin | China |