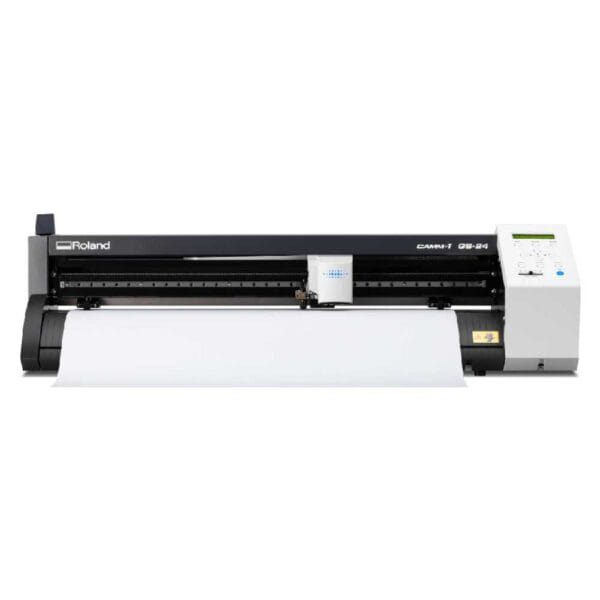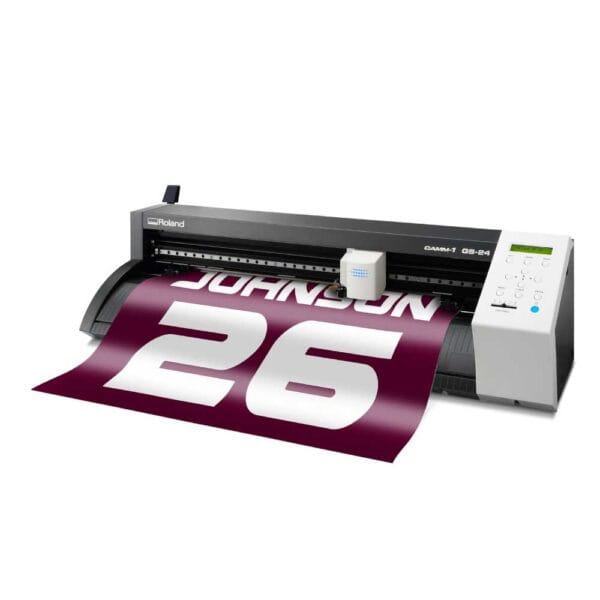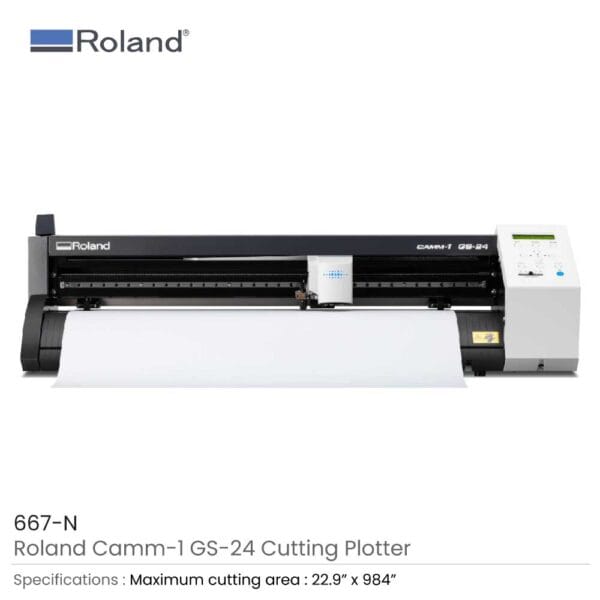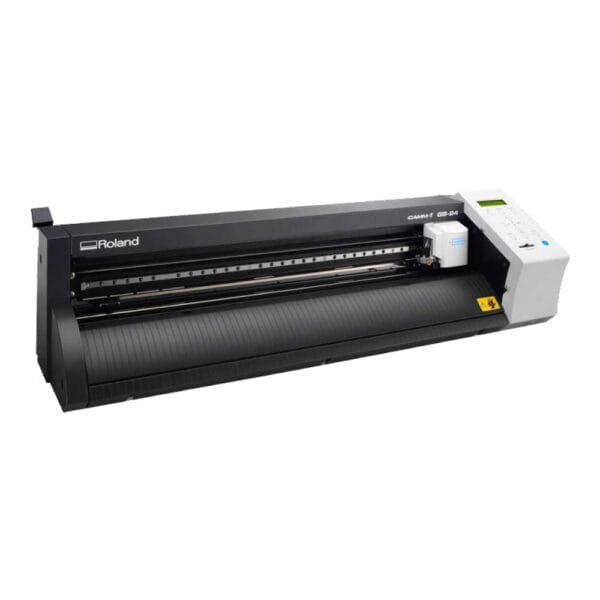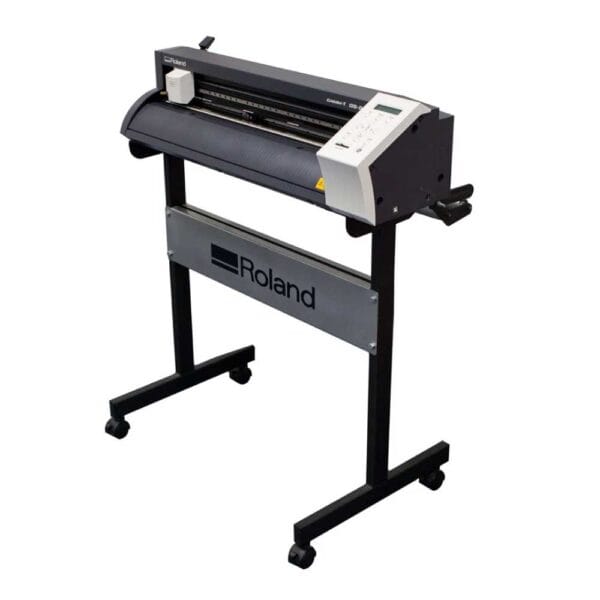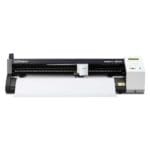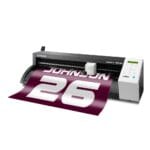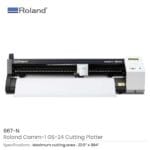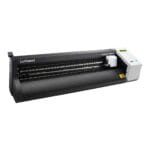 Roland Cutting Plotter GS-24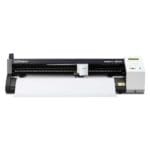 Roland Cutting Plotter GS-24
Roland cutting plotters have had a major impact on the decorated apparel, signage, and also graphics industry. The GS-24 continues to lead the way with its combined versatility, affordability, and reliability in the professional cutting market. So many sign makers and digital printers rely on their Roland devices as the core of their business. Moreover, Roland remains committed to developing technologies that extend their capabilities and the value of your investment.
Innovative, digital servo motor offers exceptional precision
Unrivaled compatibility—accepts media width from 2″ to 27.5″ (50 to 700mm)
Maximum cutting area of 22.9″ (W) x 984″ (L)
Flexes its muscles with 350g of downforce
Delivers a maximum cutting speed of 20 inches per second
Download high res image
Download low res image
Download all images As a zip
Download printing instruction As a pdf
Customize Quotation Sheet
Description
Tech Specs
Packaging Details
Description
Roland GS-24 Vinyl Cutter Plotter
The ornamented clothing, signage, and graphics industries have all been significantly impacted by Roland cutting plotters. With its unique combination of adaptability, affordability, and dependability in the professional cutting market, the GS-24 continues to be the market leader. So many digital printers and sign manufacturers rely on their Roland equipment as the foundation of their operations. Additionally, Roland cutting plotters is dedicated to creating technologies that increase their functionality and the return on your investment.
Digital servo motor that is cutting-edge and gives remarkable precision
Unmatched compatibility—takes media widths between 2″ and 27.5″ (50 to 700mm)
22.9″ (W) x 984″ is the maximum cutting area (L)
Uses 350g of downforce to flex its muscles.
Produces cutting at a maximum speed of 20 inches per second.
Cutting and weeding are now easier than ever thanks to overlap cutting (up to 10x).
Cut effortlessly through even thick surfaces, such as magnetic materials.
Precision accuracy in cutting pre-printed graphics is guaranteed by optical registration.
Utilize the accompanying Roland CutStudioTM software to generate cut lines and easily adjust offset speed, and downforce.
With the inclusion of R-Wear Studio, you can bling up automatic rhinestone arrangements in outline or fill designs.
based on the materials and cutting parameters that Roland DG Corp. selected (using the PNS-24 stand, sold separately).
excluding the expansion and contraction of the material if the medium length is less than 1600 mm.
A laser or inkjet printer with a resolution of 720 dpi is preferable while using Roland CutStudio.
*Only the versions of operating systems that the graphic software supports are considered supported.
Model: GS-24
Driving method: Digital control servo motor
Cutting method: Media-moving method
Loadable material width:2 to 27-1/2 in. (50 to 700 mm)
Maximum cutting area: Width: 22.9 in (584 mm) Length: 984.25 in (25000 mm)
Acceptable tool: Special blade for CAMM-1 series
Maximum cutting speed: 19.69 in/s (500 mm/s) (all directions)
Cutting speed: .4 in to 19.69 in/s (10 to 500 mm/sec) (all directions)
Blade force: 30 – 350 gf
Mechanical resolution: 0.000492 in./step (0.0125 mm/step)
Software resolution: 0.000984 in./step (0.025 mm/step)
Distance accuracy(1): Error of less than ±0.2 % of distance traveled, or ±0.1 mm, whichever is greater
Repetition accuracy (1)(2): ±0.1 mm or less
Alignment accuracy for printing and cutting when loading printed material (1) (3): ±1 mm or less for movement distance of 210 mm or less in material-feed direction and the movement distance of 170 mm or less in the width direction (Excluding effects of printer and/or material)
Interface: USB interface (compliant with Universal Serial Bus Specification Revision 2.0 Full Speed, Connecting Multiple Units)
Re-plot memory: 2MB
Instruction system: CAMM-GL III
Power supply: Dedicated AC adapter
Input: AC 100 to 240 V ±10 % 50/60 Hz 1.7 A
Output: DC 24 V, 2.8 A
Power consumption: Approx. 30 W (including AC adapter)
Acoustic noise level during operation: 70 dB (A) or less (according to ISO 7779)
Acoustic noise level during standby: 40 dB (A) or less (according to ISO 7779)
Dimensions: 33.9 in (W) × 12.56 (D) × 9.17 (H) [860 (W) x 319 (D) x 235 (H) mm]
Weight: 29.77 lbs. [13.5 kg]
Packaging size: 38 (W) x 17.7 (D) x 15.3 (H) in. [975 (W) x 450 (D) x 390 (H) mm]
Packaging weight: 39.7 lb. (18 kg)
Environment: Temperature: 5 to 40°C (41 to 104°F), humidity: 35 to 80 % (no condensation)
Included items: AC adapter, power cord, blade, blade holder, roller base, alignment tool, USB cable, Set Up guide.
According to material and cutting conditions as specified by Roland DG Corp. (using the PNS-24 stand, sold separately).
Excluding material expansion and contraction. Provided that the media length is under 1600 mm.
Using Roland CutStudio, a laser or inkjet printer having a resolution of 720 dpi or better.
Software
| | | |
| --- | --- | --- |
| | Operating System | Application Software |
| Roland On Support | Windows® Vista/7/8/8.1 (32/64-bit) | — |
| Roland CutStudio | Windows® 7/8/8.1 (32/64-bit), Windows Vista® Home Premium (32-bit)/Business (32/64-bit) | — |
| Roland CutStudio Plug-in for Adobe®Illustrator® | Windows®, MAC OS* | Adobe® Illustrator® CS5/CS6/CC/CC(2014) |
| Roland CutStudio Plug-in for CorelDRAW® | Windows®* | CorelDRAW® X3/X4/X5/X6/X7 |
*Supported operating system is limited to the version that is supported by the graphic software
Additional information
| | |
| --- | --- |
| Weight | 9.5 kg |
| Dimensions | 96.5 × 44.9 × 38.8 cm |
| HS Code | 84439100 |