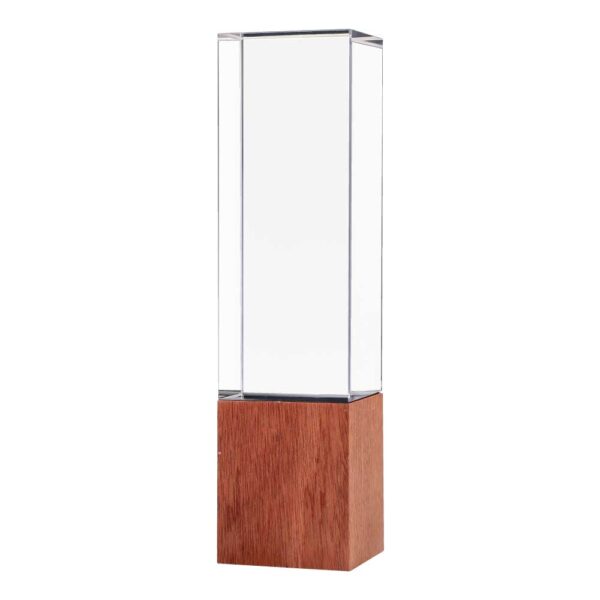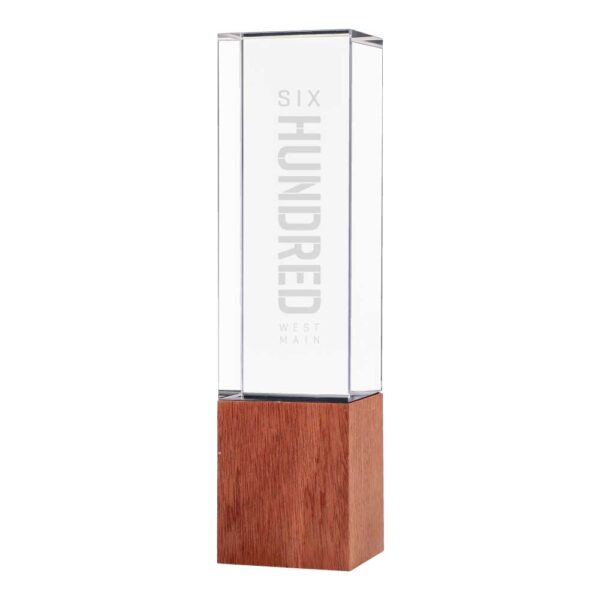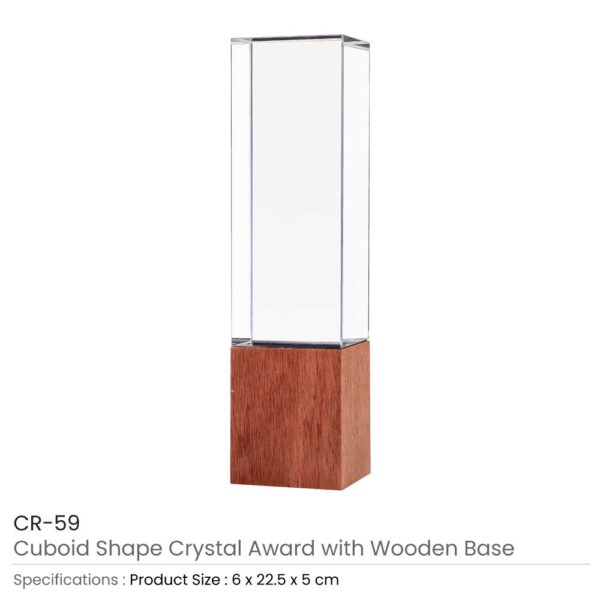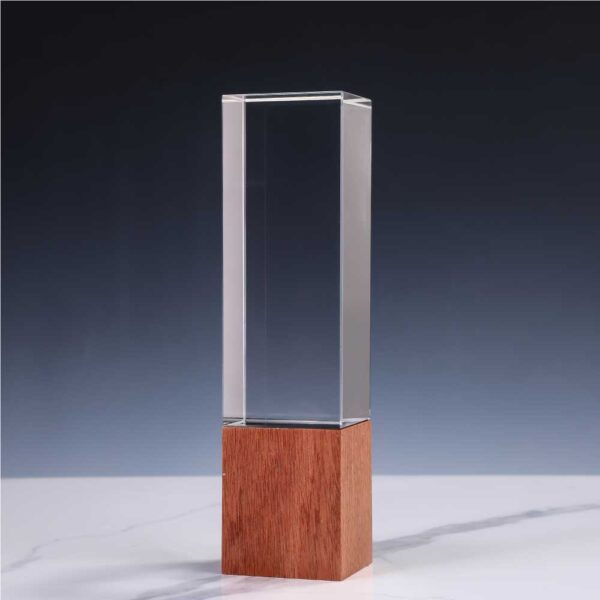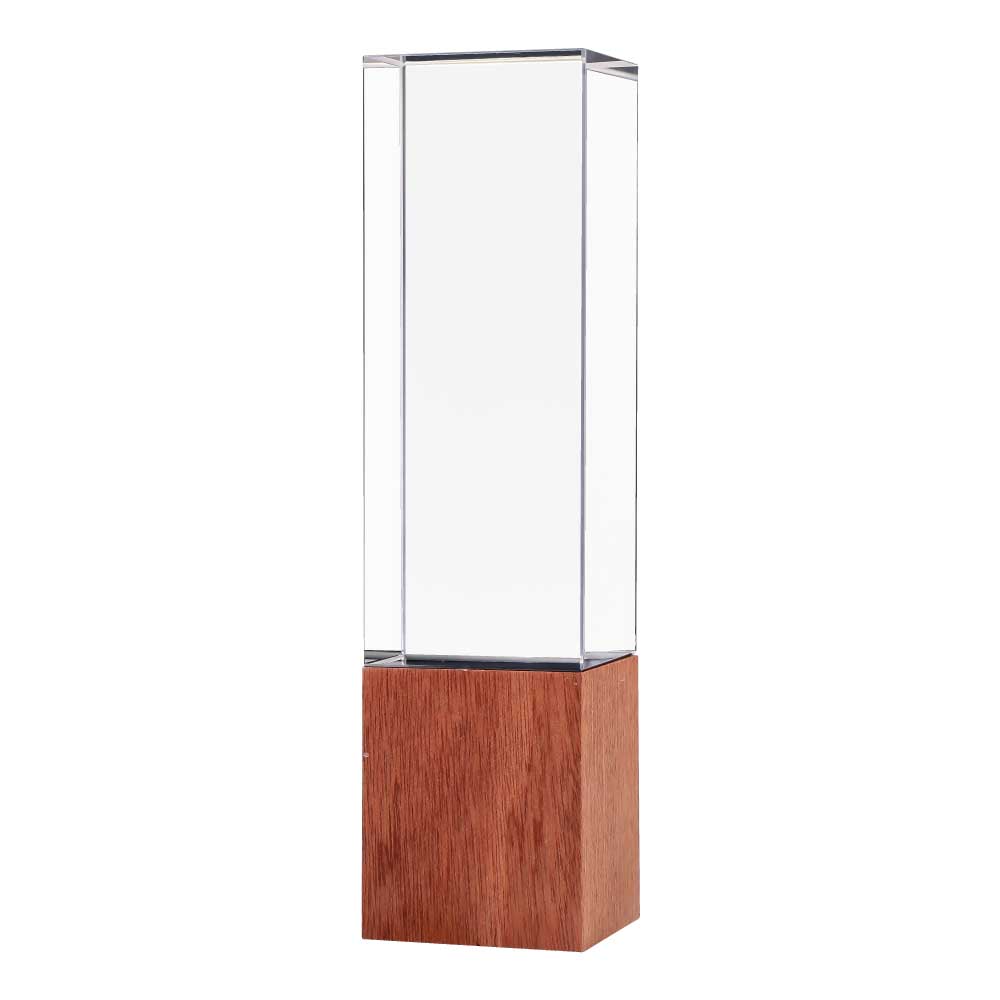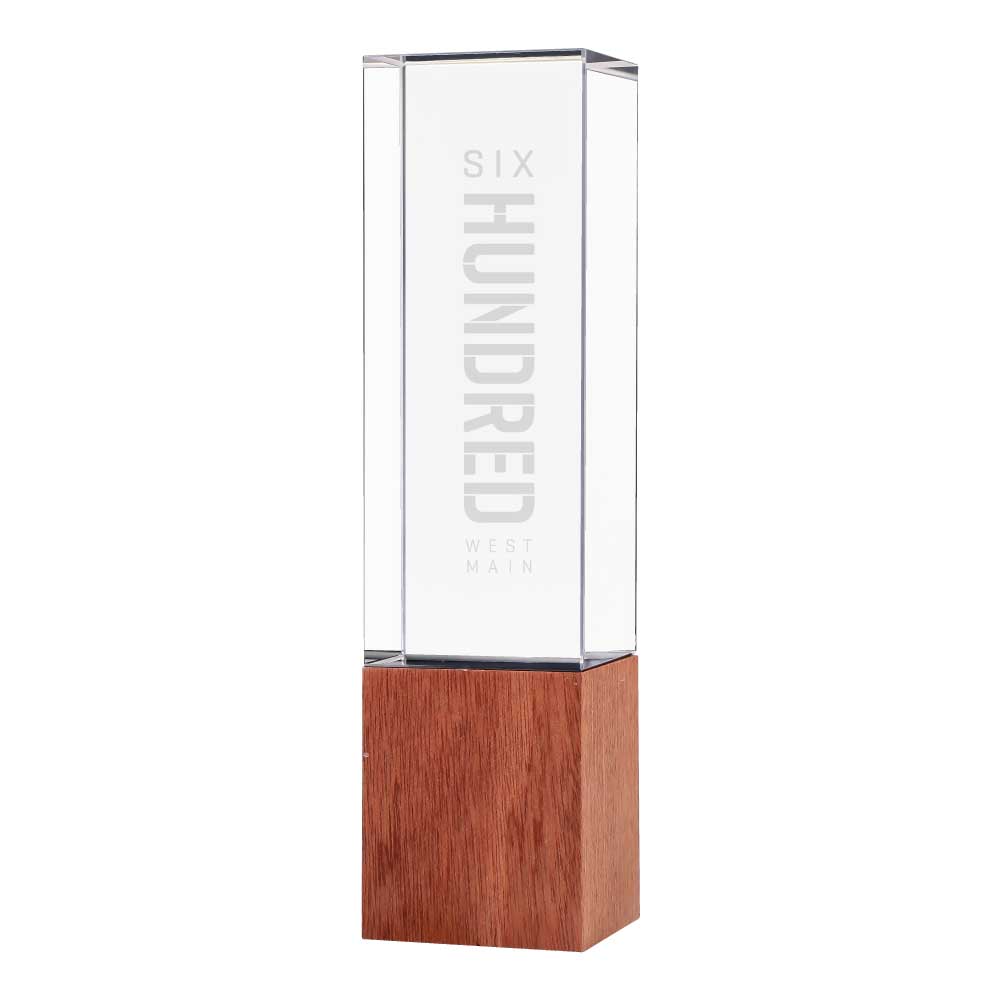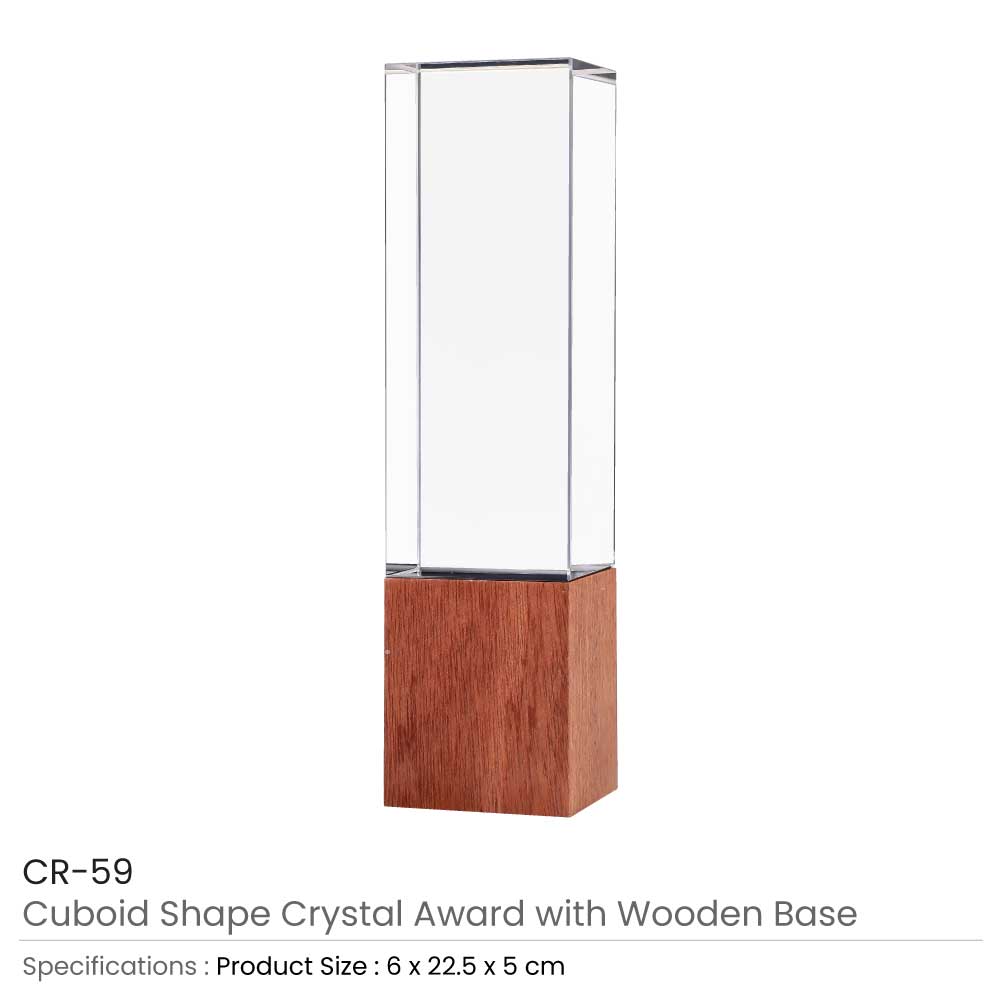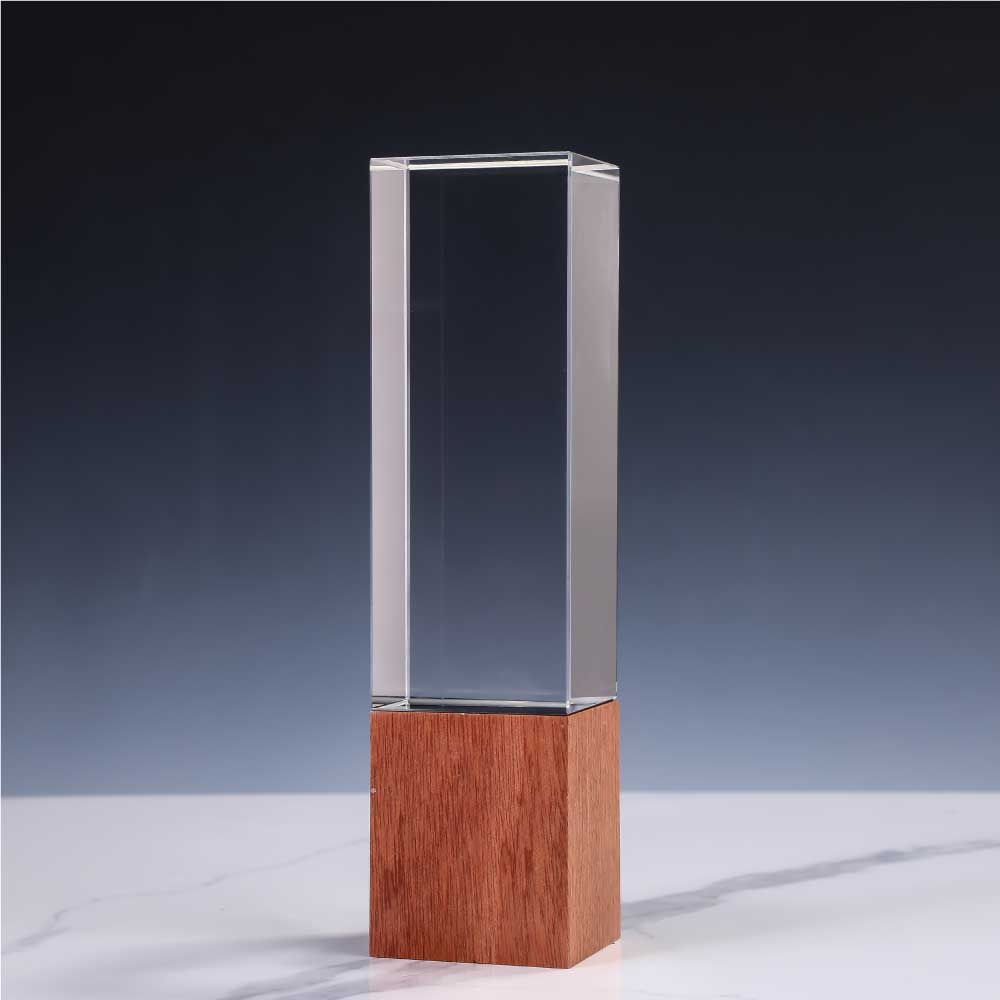 Cuboid Shaped Crystal Awards with Wooden Base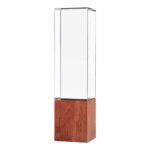 Cuboid Shaped Crystal Awards with Wooden Base
Cuboid-shaped crystal awards with wooden bases, and packed in a wooden presentation box.
Material: Crystal and Wood | Item size: 60 x 50 x 228 mm | Weight: 1.800 kg
| Packaging Details | | |
| --- | --- | --- |
| Pcs in Carton Box | Carton Weight | Carton Box Size |
| 16 | 30 kg | 49×29.5×34.5 cm |
Award Printing Options
2D Engraving | Laser Engraving | Sublimation Printing
Download high res image
Download low res image
Download all images As a zip
Download printing instruction As a pdf
Customize Quotation Sheet
Description
Printing Instructions
Packaging Details
Description
Cuboid Shaped Crystal Awards with Wooden Base
Cuboid-shaped crystal awards on a hardwood base are elegant and distinguishing mementos of acknowledgment and achievement. These awards combine the elegance of crystal with the warmth and natural beauty of wood to create a truly unique and timeless object.
The cuboid shape of the crystal award emanates solidity and stability, signifying the recipient's strength and accomplishment. The crystal is painstakingly created, resulting in a clear and immaculate surface that captures and refracts light, emitting a beautiful sparkle. Its clean appearance represents the award's high standards and quality.
The wooden base complements the crystal well, bringing a touch of warmth and earthiness to the overall design. The natural grain and texture of the wood provide depth and character to the trophy, improving its visual attractiveness. The crystal and wood combination produces a harmonic fusion of elegance and rustic appeal, making it a captivating centerpiece in any setting.
Cuboid-shaped crystal awards with a hardwood base are not only beautiful but also very customizable. Each award is completely unique and fitted to the occasion and recipient because the crystal can be engraved with personalized phrases, logos, or artwork. Because of their adaptability, these awards can be utilized for a variety of purposes, including employee recognition, company milestones, and academic achievements.
Furthermore, the permanence and durability of crystal and wood ensure that these trophies will be treasured and proudly displayed for years to come. Because of its classic design and long-lasting materials, they are a lasting mark of success and appreciation, providing as a permanent reminder of the recipient's accomplishments.
Material: Crystal and Wood
Item size: 60 x 50 x 228 mm
Weight: 1.800 kg
Packaging: Mahogany Color Wooden with gold metal clasp Presentation box.
Printing Options
2D Engraving | Laser Engraving | Sublimation Printing
Award Printing Instructions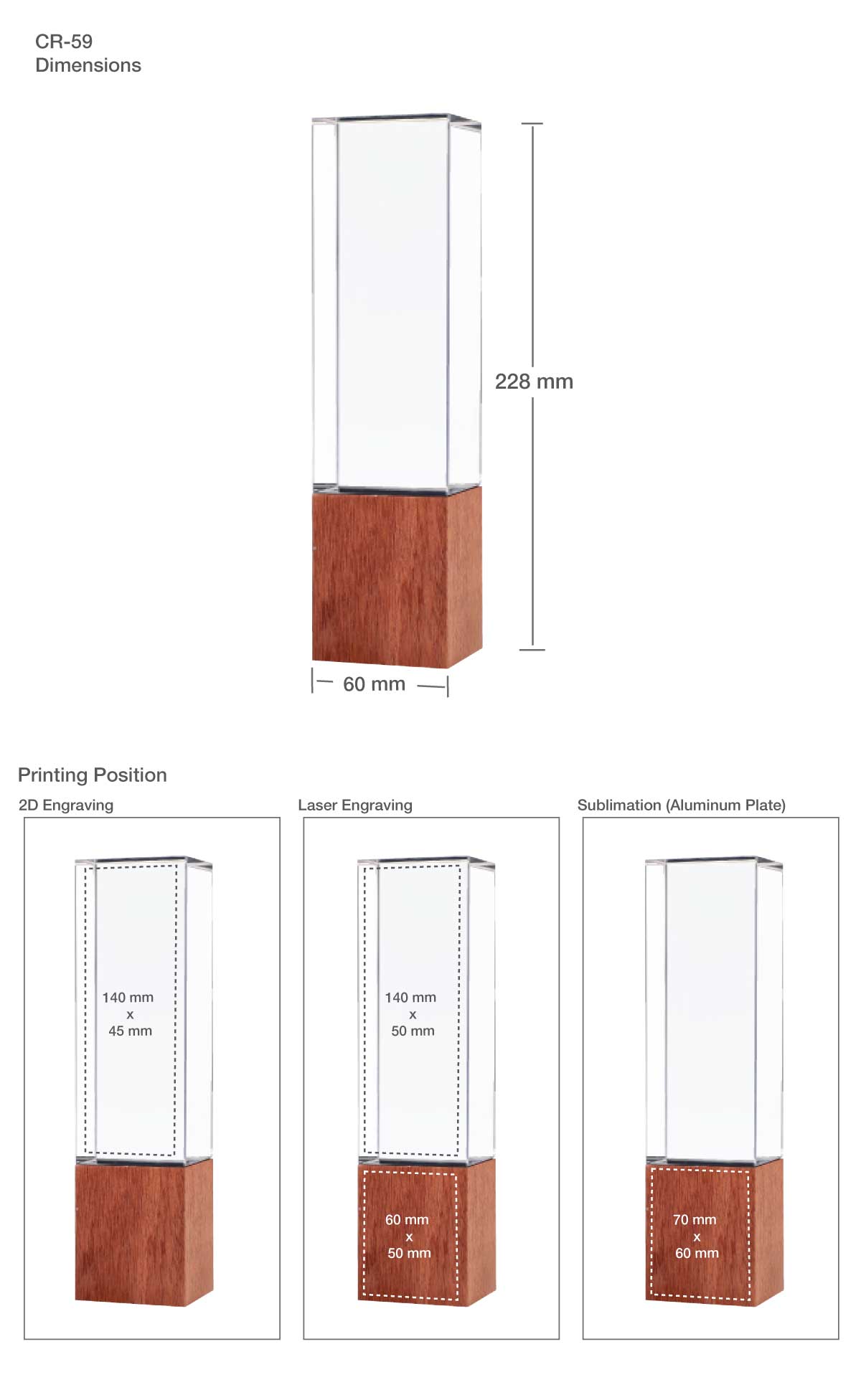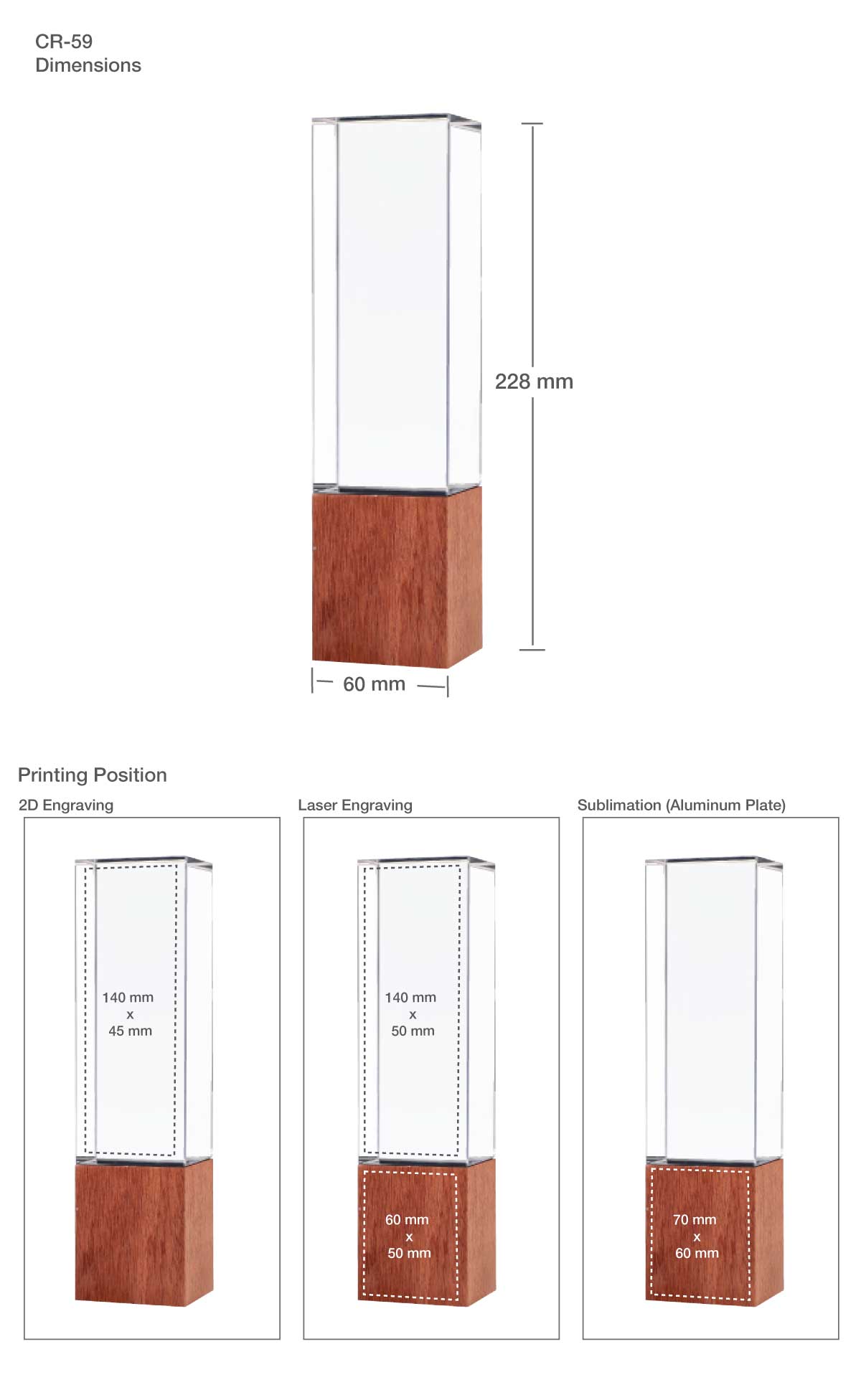 Additional information
| | |
| --- | --- |
| Weight | 1.8 kg |
| Dimensions | 5 × 6 × 22.8 cm |
| HS Code | 7018900000 |
| Country of Origin | China |